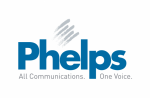 901 Wilshire Boulevard
Santa Monica, California 90401
United States
Phone: 310-752-4400
Fax: 310-752-4444
Philosophy & Competitive Advantages
Our vision is to be the standard against which all other IMC agencies are measured.
We're built upon multi-discipline, client-based teams which bring you valuable perspectives from different disciplines... while moving faster and thinking smarter than the glacier-like departments at traditional agencies.
WE PUT MORE BRAINS ON YOUR BUSINESS. In addition to multi-discipline teams, we unleash the experience and intellect of every person here for every client's benefit. Our game-changing, full-feedback creative processes include "The BrainBangers' Ball" (a weekly in-house feedback and input session group of 50+ people which can be focused on any area of your business), "The Wall" and "The Eyeball."
Network Description
Phelps is also a member of ICOM, the world's leading network of independent advertising agencies. Through ICOM, we offer the local knowledge, resources and clout of more than 70 agencies in 50 countries with 200+ offices and $2.4 billion in revenue.