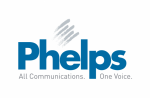 901 Wilshire Boulevard
Santa Monica, California 90401
United States
Phone: 310-752-4400
Fax: 310-752-4444
Number of Employees: 70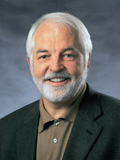 Joe Phelps
President & Chief Executive Officer
Phone: 310-752-4500
jp@phelpsagency.com
Joe has been a pioneer and innovator in integrated marketing communications for almost 30 years. His long-standing, deeply held beliefs include:
1) Abolishing traditional agency bureaucracies in favor of self-managed, client-centric, cross-functional teams
2) Media-neutral thinking and creativity
3) A full-feedback environment
4) The unwavering commitment to delivering concrete business results while helping to build clients' brands
Prior to founding The Phelps Group in 1981, Joe worked at major agencies including NW Ayer and Grey Advertising. His book "Pyramids are Tombs" is recommended by America's most recognized IMC professors.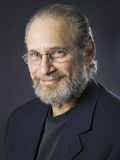 Howie Cohen
Chief Creative Officer
If you've ever uttered the words "I can't believe I ate the whole thing" or "Try it, you'll like it," you already know Howie. He wrote them for Alka Seltzer -- and both of these iconic TV commercials are in the Clio Hall of Fame.
Howie grew up at groundbreaking New York creative agencies like Doyle Dane Bernbach and Wells, Rich, Greene. In her recent autobiography, "A Big Life In Advertising," Mary Wells referred to Howie as "One of the most creative people we ever had at the agency."
Howie's experience includes major clients such as Jack in the Box (for whom his "Exploding Clown" was one of the most effective TV commercials ever produced), Nestle USA, PETCO, Miles Laboratories (Alka Seltzer), Procter & Gamble, City of Hope, Mervyn's, Chrysler, Ralston Purina, CareAmerica/Blue Shield of California and other well-known brands.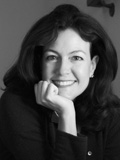 Judy Lynes
Vice President -- Public Relations
During her 24-year public relations career, Judy has successfully created and implemented business-building and award-winning programs in retail, travel, healthcare, food service, fashion, music, gardening, home improvement, sports and a wide range of other categories. She has led the award-winning PR campaign for Monrovia Growers for the past 12 years.
Judy and her team of experienced public relations specialists bring strong strategic thinking and non-stop creativity to their clients' campaigns. Particular strengths include media relations, crisis communications planning and response, media coaching and local-store marketing.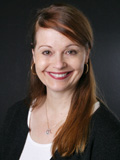 Mary Jo Sobotka
Vice President -- Media
Mary Jo has 20 years of experience planning and buying broadcast, print, out-of-home and online media for a wide range of clients... nationally, regionally and locally. Prior to joining The Phelps Group, she worked with major agencies such as Bozell and also Dailey & Associates on media-intensive accounts including Kawasaki, Chrysler and Hunt-Wesson.
As the Chairperson for the American Association of Advertising Agencies (AAAA) Mid-Sized Media Director's Committee, Mary Jo is responsible for setting media planning policy and best practices. At The Phelps Group, Mary Jo has helped to redefine the media planning discipline within the context of integrated marketing communications, helping clients to build their brands and demonstrating accountability for media spending through return-on-investment analyses.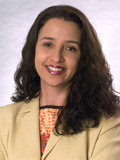 Monica Peixoto
Vice President -- Broadcast & Video Production
Monica began her career on the agency side before spending more than 10 years in marketing for the electronics industry. At The Phelps Group, she's proven her leadership skills as Team Leader on the Panasonic account.
A strong business strategist, communicator and project manager, she received a summa cum laude BFA in Film and Video Production from Point Park University and a magna cum laude MA from the University of Pittsburgh. Along with her business acumen, her technology expertise includes non-linear editing, digital video, high definition production and streaming media. She's a Telly and Webby winner and the agency's broadcast coach.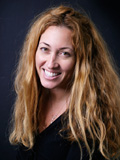 Michelle Adelson
Vice President -- Branding
Michelle Adelson, the former president and founder of Copia Creative, Inc., an award-winning creative and branding agency, joined forces last year with The Phelps Group to help drive their brand strategy, internal communications and creative services discipline. Michelle has been recognized in the industry for her proven methodologies of adopting new technologies into strategy and executive level communications consulting.
At Copia Creative, Michelle spearheaded major branding and marketing initiatives from launching new products to repositioning existing businesses. Under Michelle, Copia Creative's work has been published and identified as setting the standard in branding and creative services and has been featured in industry-recognized publications such as Big Book series, LogoLounge series and 1,000 series.
Prior to establishing and running Copia Creative, Michelle's background stemmed from international television and broadcast — conceptualizing promotions and integrated marketing for FOX affiliates; working overseas in Australia for the Australian Broadcasting Company; and creating, building and running a successful on-air marketing department for Warner Bros.
After working in the television industry and creating marketing campaigns for international television broadcasters, Michelle applied these strategies, techniques and concepts across a variety of industries.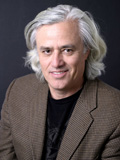 Francisco Letelier
Vice President -- Hispanic Messaging
Francisco Letelier's commitment to U.S. Hispanic marketing has given him invaluable insight into this important segment of the population… and he turns that into meaningful creative solutions that deliver results.
During the last twenty years, Francisco has taken a leading role in the U.S. Hispanic and Regional Latin American markets – developing strategic platforms, award-winning advertising campaigns and communications programs with strong, measurable results for clients such as Kellogg's Co., Procter & Gamble, McDonald's, Allstate Insurance Co., The Coca Cola Co., United Airlines, Honda of North America, IKEA, Wells Fargo, Picturehouse, UnitedHealthcare, California Department of Health Services, The Nielsen Company, Goodwill and EZ Lube.
Francisco earned a B.A. in Graphic Design from the School of Architecture - Pontificia Universidad Católica de Valparaíso, in his native Chile.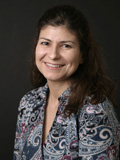 Sofia Escamilla
Vice President -- Hispanic Media
Sofía Escamilla has over 16 years' experience in Hispanic advertising and media. Sofia's strengths are grounded in her ability to create relevant, unique and integrated media opportunities. Colleagues and media partners recognize her as a well-respected professional and effective negotiator.
Throughout the years she has been responsible for the strategic planning, execution and maintenance on myriad blue chip service and packaged goods accounts internationally, nationally, regionally, and locally. Sofía's experience ranges from her current work on IKEA, Nielsen Media Research, United Healthcare and Picturehouse; to accounts such as Verizon, Honda, Allstate, Bally's Total Fitness, Lactaid, Disneyland, McDonald's and many more.
Prior to joining The Phelps Group, Sofía worked at Anita Santiago Advertising, La Agencia de Orci and Western International Media (known today as Initiative Media).
Sofía received her Bachelor of Arts in International Relations from the University of Southern California, Los Angeles.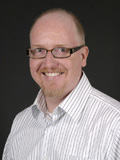 Ed Chambliss
Vice President -- Analytics & Interactive
Along with over 20 years experience, Ed brings a unique perspective to building mutually beneficial relationships between brands and stakeholders. That's because, before moving into team leadership, he spent six years on marketing's front lines as a copywriter with BBDO. There he developed a passion not only for communicating with consumers, but also seeking a return on those communications.
After his first career, Ed earned a masters degree in integrated marketing communications (and was named the school's first Outstanding IMC Graduate) at the University of Colorado in Boulder, where he developed a system to quantify a brand's image. Ed has provided team leadership for a variety of clients, including PETCO, DIRECTV and Public Storage.