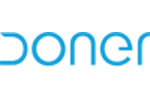 Doner,
Southfield
25900 Northwestern Highway
Southfield, Michigan 48075
United States
Phone: 248 354 9700
Fax: 248 827 0880
Country Phone Code: 1
Philosophy & Competitive Advantages
The belief that we can change a brand's destiny through creativity is what keeps us coming to work each day. Creativity is the "x" factor that can overcome long odds and level the playing field. How we do it is a collaborative thing. We're a full service agency, but we don't have separate profit centers and we don't segregate people into functional silos. Every client's business is surrounded by a "community" of marketing disciplines. Because, you can't deliver integrated solutions "downstream", unless you truly live an integrated model "upstream. We're privately held and independent (happily, fiercely so.) Rather than answer to a holding company somewhere, we answer only to our clients and ourselves. So, even as we've grown, we've never lost touch with the entrepreneurial spirit; the virtues of being "turn-on-a-dime" nimble; the value of true partnership with our clients. We offer clients unique combination: the energy and quickness of an entrepreneurship, coupled with the deep resources and scale of a full-service agency.
Trade Organizations
American Association of Advertising Agencies (AAAA)
American Advertising Federation (AAF)
Direct Marketing Association (DMA)
Public Relations Society of America (PRSA)