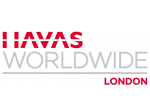 Havas Worldwide London ,
London
Follow
Update
Cupola House 15 Alfred Place
London WC1E 7EB
United Kingdom
Phone: (+44) 020 7240 4111
Fax: (+44) 020 7467 9210
Creative Development

:

18

Production

:

22

Account Services

:

32

Marketing, Research & Strategic Planning

:

8

Administration

:

6

Others

:

13
Number of Employees: 221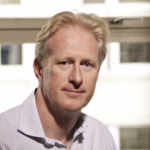 A former strategist, Russ joined Havas Worldwide in 2006 and became CEO in 2009. Since then he has overseen development of the agency's digital, search, social media (Cupola Lab) and channel capabilities, as well as integrate PR into the heart of the business.
With a career spanning 20+ years at blue chip agencies including HHCL, Lowe and JWT, today he is an elected member of the IPA Council, is a regular speaker at industry conferences and was recently voted into the Hospital/Independent Media 100 - a list of the UK 100 'most inspirational creative leaders'. Russ is also a member of the Havas Worldwide Executive Committee.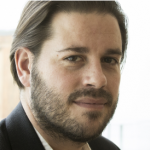 Anthony's career began as a media planner in a creative agency. His subsequent experience over the past 14 years has focussed on delivering creative media thinking and strategy for most major product categories (FMCG to Government to financial), to meet diverse brand challenges.
Increasingly, Anthony is developing organisational strategies and ideas to help Havas deliver the kind of work that the new media environment demands.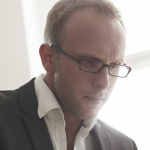 Gareth started his career at Saatchi & Saatchi working on P&G, Comet and the successful pitch for the national launch of 'Chip & PIN' technology in the UK. He was also International Marketing Director at NFL responsible for relaunching the sport in the UK. Gareth now runs Citroën UK, he combines these duties with his role as Head of Account Management.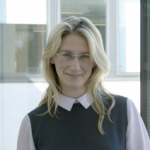 Leila joined Havas Worldwide London in 2013; from the editing house Cut+Run where she was managing director.
Prior to Cut+Run, Leila was head of TV at Adam & Eve for four years, during which time the agency won numerous awards for its John Lewis and Fosters work as well as agency of the year for Marketing and Campaign magazines.
As head of film, Leila is responsible for all broadcast and film production within the agency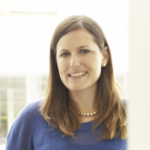 Claire runs the Cupola Lab, our social capability working with brands including Chivas Regal, Hitachi and VO5.
She is a regular commentator on Social Media and Marketing and sits on the IPA Social Media Steering Group, IAB Social Media Council. Claire is the only UK judge on the panel for the international Bees Awards which recognises best-in-class work in Social Media.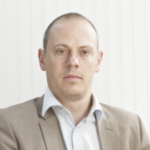 Steve is Managing Director of Havas PR London with 24 years' experience working with blue chip brands across a number of sectors including food and drink, consumer technology and healthcare. His client experience ranges from Diageo, Weetabix, Subway and Heinz; to TalkTalk, Blackberry, HP and Nintendo; to GSK, Lloydspharmacy and the biotech industry.
Steve invented the word: 'sociotorial' which means 'blending social and editorial together to generate content which generates conversations'. He hates the word 'integration' but loves what it stands for and believes Havas is the first agency to walk the integration talk by bringing all its services and skills into one P&L.
Gerry is one of the legends in the ad industry, he started his advertising career as a copy writer at Ogilvy & Mather, before becoming creative director at Publicis.
He has since gone on to win Gold and Silver at every worthwhile award show, domestic and international.
Gerry was lured to Havas Worldwide in 2005.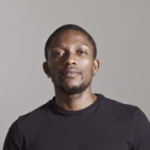 Michael leads the tech team across all online & mobile disciplines. Specialising in frontend and server side technologies for over ten years, Michael's interest and experience in digital innovation has helped create, define and launch successful solutions for companies including Credit-Suisse, Nike, Vans, COI, Ralph Lauren, MTV, Footlocker & Sony.
Piyush has over ten years of experience with search engine marketing (SEM) and optimization (SEO) programs. Prior to joining Havas Piyush was Head of Business Development at Euro RSCG 4D Matrix, where he led cross-functional implementation of SEO projects for Marriot Hotels, Vonage, IBM India, Volvo Construction Equipment and TravelGuru among others.
In addition to search, Piyush is also heavily involved in reporting and tracking of campaign performance metrics.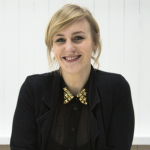 In 2009, Jess joined Havas Worldwide London as account manager to work on the multi-award-winning Dulux Let's Colour campaign. Jess has worked across a range of accounts in her time at the agency including Peugeot UK, Pernod Ricard and Ideal Standard.
Before joining Havas, Jess worked at Saatchi & Saatchi, WCRS and Skype.
Mark Fairbanks
Executive Creative Director
Phone: (+44) 0207 257 9817
since February 2014
Mark joined Havas as Executive Creative Director in 2014 from AMV BBDO, where he worked for nearly 11 years. Having worked on and run most of the high profile accounts at AMV, Mark brings with him truly integrated thinking, a passion for fusing big ideas with outstanding craft, and over 160 major national and international awards.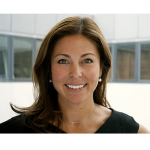 Alethea Sibois
Head of Business Development
Alethea joined Havas in 2014 as Head of Business Development. She started her career at Viacom where she went on to become Director of International Marketing for Nickelodeon Movies. She later applied her skills to the higher education industry building a reputation as a 'diversified category marketer' and successful brand builder.
Emily Somers
Managing Director
since February 2014
Emily joined Havas as Managing Director in 2014 from Leo Burnett, where she was head of account management, and client services director for the agency's flagship McDonalds account. A proven force in account handling, Emily's considerable talents and wealth of experience are a welcome addition to the Havas team.