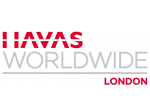 Havas Worldwide London ,
London
Follow
Update
Cupola House 15 Alfred Place
London WC1E 7EB
United Kingdom
Phone: (+44) 020 7240 4111
Fax: (+44) 020 7467 9210
Euro RSCG London creates Citroën DS4 sponsorship campaign for Sky One's 'An Idiot Abroad'
September 23, 2011
Euro RSCG London has created a series of tongue-in-cheek idents to support the launch of the Citroën DS4 in the UK. Directed by Richard Ayoade of Moxie Pictures - from 'The IT Crowd' and director of recent critically acclaimed debut feature film 'Submarine', the campaign sponsors Sky's second series of 'An Idiot Abroad'.The new Citroën DS4 is positioned as a challenge to the family car status quo and targets a more adventurous car buyer. The...