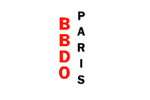 BBDO Paris,
Boulogne Billancourt Cedex
Follow
Update
93 rue Nationale
Boulogne Billancourt Cedex 92513
France
Phone: 01 41 23 41 23
Fax: 01 41 23 42 40
Philosophy & Competitive Advantages
BBDO Paris structures its offer around 3 consulting poles covering the expectations of the market:
- brand communication with CLM BBDO and Robinson
- marketing services (off & on-line) with Proximity BBDO
- information and corporate publishing with Créapress and Epsilon
Network Description
BBDO Paris is a member of the BBDO Worlwide international network (www.bbdo.com). BBDO Worldwide is part of Omnicom, the number one communication group in the world. BBDO Worldwide, the network gaining the most prizes between 1999 and 2003, is present in a large number of countries in north America, Europe, Latin America, and Asia/Pacific.
Local Representation
The functions of the group :

La communication of the brand :
CLM BBDO:
Pascal Grégoire : Gregoirep@clm.bbdo.fr
93 Rue Nationale 92513 Boulogne Billancourt Cedex
Tel. 01 41 23 41 23

Robinson :
Christian Destoumieux : Cdestoumieux@robinson-com.fr
23 Rue Saint Dominique 75007 Paris
Tel. 01 40 62 37 37

Marketing Services (on and offline) :

Proximity BBDO :
Eric Pietrini, Olivier Abel : Pietrinie@proximity.bbdo.fr
93 Rue Nationale 92513 Boulogne Billancourt Cedex
Tel. 01 41 23 42 50
Commercial Advertising – Relational and Operational Marketing – Interactive Marketing Interactif : B2l

Proximity - B To B Communication : Biz Proximity

Company Information Pole:

Créapress
Renaud Gassin : Rgassin@creapress.fr
93 Rue Nationale 92513 Boulogne Billancourt Cedex
Tel. 01 49 10 35 35

Epsilon BBDO
Didier Perrin : Dperrin@epsilon.bbdo.fr
10 Rue Piper 51100 Reims
Tel. 03 26 79 35 35

BBDO :

93 Rue Nationale 92513 Boulogne Billancourt Cedex
Tel. 01 41 23 41 23

Media Advice :
OMD :

Omnicom
Bruno Delecour : Delecourb@omd.fr
11-15 Rue Pasquier 75008 Paris
Tel. 01 53 30 55 00 0
Trade Organizations
Association des Agences Conseils en Communication (AACC)
Association des Professionnels pour une Publicité Responsable (ARPP (ex BVP))
VT Scan (ex Vidéothèque)
Gibory Consultant