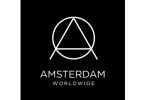 Amsterdam Worldwide,
Amsterdam
Follow
Update
Keizersgracht 121
Amsterdam 1015 CJ
Netherlands
Number of Employees: 30
Contact for
- New Business
- Public Relations
Brian has been the driving force behind Amsterdam Worldwide's growth into one of the new respected names in international advertising, helping to redefine the way advertising is done for cross border brands looking for top creativity and value for money.
Few people in the world have more experience building brands internationally. Canadian-born, Brian did his early training in advertising in Frankfurt, and went on to found 2 agencies. He speaks several languages, and is misunderstood in several more. He has lived in Costa Rica, Iran, and The Netherlands.
He has led highly regarded work for brands as diverse as Intel, Chevrolet, Heineken, Pernod Ricard, and Asics/ Onitsuka Tiger. The work has been awarded top international prizes including Gold Lion, EFFIE, and Grand Prix. Brian believes that we are at a unique moment in history where smart brands can use storytelling, liberated by technology, to dramatically accelerate international growth.
Brian is a regular speaker at international conferences from Shanghai to Toronto to Sao Paolo and was a featured speaker at Cannes. He is also a frequent commentator for business and trade press worldwide.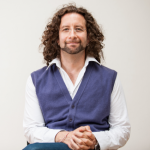 Richard's career in communications has covered many disciplines, including copywriting, art direction, directing, and graphic design. He has won over fifty industry awards, and nice things have been written about him in various books and magazines.
Richard has specialised in international communication for the last fifteen years and has had the pleasure of working with some of the greatest brands in the world including Chevrolet, Opel, Onitsuka Tiger, Panasonic, Nike, Hypo-Vereinsbank, Coca-Cola, Siemens, Audi, Wyborowa Wodka, Heineken, Electronic Arts, Gore-Tex, Pernod-Ricard and Intel.
Born and raised in Germany and Afghanistan, Uli is an internationally minded and trained strategist with 20 years experience in marketing and communications.
He started his career in Munich and then followed a call from Wieden+Kennedy and moved to Amsterdam as a strategist spending the next 11 years working on pan-European and global clients such as Microsoft, HypoVereinsbank, Coca-Cola, Amazon, Vodafone, Siemens, P&G and Carlsberg.
Uli left W+K to start an integrated communications company, later joined Naked Communications as a managing partner for two years before now joining Amsterdam Worldwide as a head of strategy.