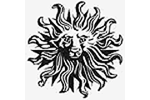 Publicis Worldwide,
Paris
Follow
Update
133, Avenue Des Champs-ElyséEs
Paris 75008
France
Phone: 01 44 43 70 00
Fax: 01 44 43 75 25
Philosophy & Competitive Advantages
If Publicis had to be defined by a single word we might well choose "La Difference." Because Difference is what advertisers are seeking for their brands, their positioning and their products. They expect their agency to provide that Difference in the advertising expression they give to their brands. Publicis is different in several ways: First of all, it is the only global network with deeply European, vital roots that enable us to see the world from a different viewpoint - making a multicultural approach into a living, cultural reality at Publicis, one which allows us to better understand the differences that exist between peoples, countries and systems and have a more accurate approach in advertising terms. One that is, therefore, more efficient. It is a network whose management is profoundly implicated in the functioning of its teams, in the development of our campaigns and in obtaining the results which make for the success of our clients. It is a network that puts communication and efficient creativity first. The prime objective of our campaigns is not to win advertising industry awards, but to obtain tangible and measurable results for our clients. And if this does result in us winning prizes, then we are of course, doubly satisfied.
Here at Publicis, we operate around the client - the client is the focus of our concerns. We were one of the first to invent the function of WWAD: World-Wide Account Director who pilots the client's communication and directs the operation of the network. At Publicis, the WWAD is accorded a great deal of power : he is in command of the network for a particular client. We operate in a decentralized manner for local clients but our approach with world-wide clients is highly centralized.
What encapsulates the Publicis network approach is the way we operate with a unique philosophy 'Holistic Difference' – a sharp competitive edge for the decade and a unique business opportunity. The Holistic Difference is about removing silos and silo thinking both domestically and globally, creating single P&L to remove internal financial barriers and creating an organizational structure that allows collaborative working methods to happen naturally. It is about reducing unnecessary duplication in non-value adding services, creating systems around clients, not fitting clients into our systems, and about creating client –centricity, not agency-centricity.
Network Description
Publicis is present in 83 countries worldwide with 150 agencies in Europe, 62 in Americas, 6 in Africa and 71 in Asia Middle East.
Trade Organizations
European Association of Communications Agencies (EACA)