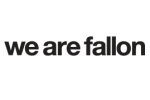 Fallon London,
London
20-22 Great Titchfield Street Elsley Court
London W1W 8BE
United Kingdom
Phone: 020 7494 9120
Fax: 020 7494 9130
Country Phone Code: 44
Philosophy & Competitive Advantages
We've set ourselves a very concrete objective: to be recognised as the most creative communications agency in the world. Ambitious, for sure. Foolhardy, perhaps. But it nails our colours to the mast as an organisation that values creativity above all else, and that aspires to ideas that punch through the borders of the media plan and marketing mix.
Local Representation
Fallon Worldwide offices in: Minneapolis, New York, London, Sao Paulo, Singapore, Hong Kong & Tokyo
Trade Organizations
Institute of Practitioners in Advertising (IPA)
Marketing Society (MS)
Chartered Institute of Marketing (CIM)
Cinema Advertising Association (CAA)
Account Planning Group (APG)