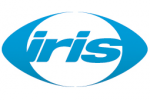 iris Towers 185 Park Street
London SE1 9DY
United Kingdom
Phone: (+44) (0) 20 7654 7900
Fax: (+44) (0) 20 7654 7901
adidas - "The New Speed of Light" - iris Worldwide
The New Speed of Light
adidas
adidas
iris Worldwide
United Kingdom
The New Speed of Light
| | |
| --- | --- |
| Date of First Broadcast/Publication | August 2013 |
| Media Type | Web Film / Viral |
| Length | 86 Seconds |
adidas New Speed of Light
Concept
We launched a campaign depicting Leo Messi and his football genius in a manner his fans have never seen before. A custom adidas LED suit, ball, and boots were created, the lights turned down, and the camera rolled at 1000fps. The result – "The New Speed of Light" – captured Messi's every twist, turn and touch. This beautifully shot film leads viewers from click through to ecommerce where they can purchase the boot.
We generated buzz surrounding the film release via a social tease across the adidas football and Team Messi social ecosystem. On launch day we began a social take over, where profiles were 'skinned' with campaign imagery.
Problem
High-end football boots are expensive despite being targeted at 14- to 19-year-olds. Our audience expect entertainment, and they've seen everything on YouTube already so we had to be truly distinctive and disruptive. To drive cut-through in this saturated market we knew we needed something special. 
Result
•Without a penny of paid for seeding, the video racked up over 2.5 million YouTube views in under a week
•Trended on the viral video charts for 3 days after release, peaking at 3rd most shared ad in the world that day
•0.68% engagement rate (Double the adidas football channel average)
•Tripled mentions of adidas Football online on launch day
•10k extra Facebook likes & 33k clicks through to adidas Football Facebook. 15k YouTube engagements
•Overwhelming positive response in consumer & trade media, including pieces on Mashable, Hypebeast & Gizmodo
•To date, "The New Speed of Light" has clocked up over 4 years of watch time