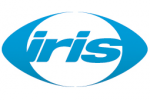 iris Towers 185 Park Street
London SE1 9DY
United Kingdom
Phone: (+44) (0) 20 7654 7900
Fax: (+44) (0) 20 7654 7901
RU Thinking About It? - "RU Thinking About It? " - iris Worldwide
RU Thinking About It?
RU Thinking About It?
COI / Department for Education and Skills
iris Worldwide
United Kingdom
RU Thinking About It?
| | |
| --- | --- |
| Product Category | Public Safety, Health & Hygiene |
| Date of First Broadcast/Publication | June 2009 |
| Media Type | Print |
Story
To reduce the rates of teenage pregnancy in the UK through making information and advice more readily accessible / understandable to young people.
Concept
Sex. RU Thinking About it Enough?
Targeted propositions aimed at brands that are relevant to young people
Campaigns were developed jointly through the brand owner to deliver messages about sex, sexual health and contraception.
Problem
Teenagers won't listen to the Government, but they will listen to brands that they already have some kind of affinity with.
Teenagers won'y go too far out of their way to find things out that they are unsure, or even concerned about.