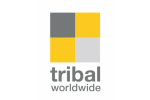 Tribal Worldwide,
New York
Follow
Update
437 Madison Avenue 8th Floor
New York, New York 10022
United States
Phone: 212 515 8314
Fax: 212 515-8660
Philosophy & Competitive Advantages
Tribal DDB Worldwide (www.tribalddb.com), an Advertising Age A-List Agency, is headquartered in New York with 60 offices spanning 42 countries around the globe. Since it was founded in 2000, Tribal DDB has expanded and been recognized well beyond its digital roots. By 2005, Tribal DDB was named Interactive Agency of the Year by Adweek and at the Cannes International Advertising Festival, where it took home the most Lions and the Cyber Grand Prix. This was followed in 2007 by Tribal DDB being the first "digital" agency to win Global Agency Network of the Year from Advertising Age, and then, in 2009, being the first to win the Grand Prix in Film at the International Advertising Festival at Cannes. Tribal DDB continues to draw on its expertise in digital innovation and its heritage of creativity and insights to bring clients the most effective and differentiating marketing solutions for today's world. Tribal DDB Worldwide is part of Omnicom Group's DDB Worldwide.
Trade Organizations
AAF (American Advertising Federation)
AAAA (American Association of Advertising Agencies) (AAAA)