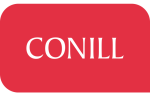 Conill,
Miami
800 Brickell Avenue, 4th Fl
Miami, Florida 33131
United States
Phone: 305 351-2901
Fax: 305 351-2899
Country Phone Code: 1
Miami Dog Whisperer - "Partners"
Miami Dog Whisperer
| | |
| --- | --- |
| Title | Partners |
| Agency | Conill |
| Advertiser | Miami Dog Whisperer |
| Brand | Miami Dog Whisperer |
| Campaign Name | Smarter Dog |
| Country of Production | United States |
| Date of First Broadcast/Publication | April 23, 2012 |
| Media Type | Television |
Story
Dogs are such smart animals that they can learn things we can't even imagine.
Especially when they are trained by the best. This campaign shows what a smart dog would do in case he needs to pick a side. Dogs like to live well, to eat well, to sleep well, and the best way to secure that is to be in a wealthy home. The situations show money changing hands, and as it happens the dog also changes sides, always choosing the owner that will offer him a posh dog's life.
Some of the Miami Dog Whispering training programs are highly sophisticated and
expensive. The strategy for the campaign was designed to reach specific zip codes with the highest household income in Miami. The situations in the spots portray the
target we wanted to reach, and the life situations they go through where money can rapidly shift hands.