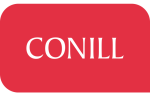 800 Brickell Avenue, 4th Fl
Miami, Florida 33131
United States
Phone: (+1) 305 351-2901
Fax: (+1) 305 351-2899
Toyota - "What Happened to the other 10%?" - Conill
What Happened to the other 10%?
Toyota
Toyota Motor Corporation
Conill
United States
The Case of the Missing 10%?
| | |
| --- | --- |
| Product Category | Automotive |
| Date of First Broadcast/Publication | October 4, 2010 |
| Media Type | Case Study |
| | |
| --- | --- |
| Creative Director | Mario Granatur |
| Associate Creative Director | Veronica Elizondo |
| Art Director | Martin Donovan |
| Art Director | Graciela Espejel |
| Art Director | Mariana Milgram |
| Chief Creative Officer | Pablo Buffagni |
| Copywriter | Jessica Cuevas |
Story
In Hispanics' eyes Toyota is synonymous with reliability. And Camry is the model that people tend to think of when thinking of Toyota, because it's dependable. And it's not surprising that consumers think of this car in that way; we had been telling them so through communications that leveraged a WOW-inspiring stat: 90% of all Camry vehicles sold since 1994 are still on the road. Now the challenge was to maintain these perceptions of Camry when there was no news about the six year-old product and no new model to talk about. Our efforts would be measured against the ultimate objective of increasing Hispanic composition of Toyota's top-selling car to 10% sales (industry average), while reinforcing Toyota's brand reputation of producing reliable cars. We spent countless hours poring over research in pursuit of our insight. Every page we turned, every number we examined and every consumer said the same thing over and over, Camry is a dependable car. During one of our interviews we met a Camry owner who told us he had given his daughter their old Camry as her first car. He felt confident she would be safe, wouldn't be left stranded on the road and that the car would stand up to her questionable driving. He stated if their old Camry could survive his daughter's driving, it should be able to survive most anything. And the only way a Camry would breakdown was if a bulldozer purposely ran over it. So then it hit us… what if we flipped that familiar 90% on the road stat upside down and focused on the cars that didn't make it? Our brief to the creative team came in the form of a simple question, "What could have possibly happened to the other 10% of Camrys not on the road?
Concept
The launch of the campaign came in October of 2010 with TV, radio and interactive depicting unnatural occurrences which had befallen the ill-fated ten percent: from campers whose car is attacked by a bear on a rampage to the unfaithful driver who swears to his girlfriend that lightning should strike if he's lying. Product integrations ran on ESPN Deportes and mini-spots appeared during soccer games. Digital elements included Internet videos, a takeover of Yahoo! Deportes and a Google Maps banner. All scenarios had a single mission, to reinforce that only an unfortunate event would take a Camry off the road. And just like that, the story behind the other 10% of Camry vehicles was revealed (well kind of).
Result
THE RESULTS
• Polk data reveals that after the campaign, Hispanic contribution to overall sales increased from 9.6% to 11.3%. • According to Toyota's Model Image Study, Camry is currently the most desired sedan, with a share of 20% of all sedan intenders, followed by Accord (13%) and Altima (7%). • Based on Nielsen Ad Effectiveness Report, Memorability (58%), Brand Communication (69%) and Message Communication (82%) for the campaign were all significantly above the Norm. • Ratings for Camry demonstrate that Hispanics continue to view this model best for its Durability, Reliability, Safety, and Handling. The top 4 rated attributes of this car: 1. Lasts a long time 57%
2. Is reliable and dependable 50%
3. Handles well 47%
4. Is a vehicle I would feel safe in 47%