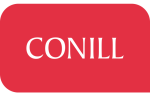 800 Brickell Avenue, 4th Fl
Miami, Florida 33131
United States
Phone: (+1) 305 351-2901
Fax: (+1) 305 351-2899
About Us
Latinos are redefining the U.S. marketplace and the pace of change is accelerating. The confluence of language, culture, media and technology is transforming the ways brands interact with this dynamic young audience and all who they influence.
Welcome to the new America: a place where method and message are inseparable and where consumers are empowered, opinionated and moving faster through the crosshairs.
We are here to be navigators of this changing society.
Trade Organizations
American Association of Advertising Agencies (AAAA)
Association of Hispanic Advertising Agencies (AHAA)