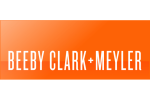 Beeby Clark+Meyler,
Stamford
Follow
Update
700 Canal Street 3rd Floor
Stamford, Connecticut 10533
United States
Creative Development

:

15.0%

Production

:

10.0%

Account Services

:

15.0%

Media

:

20.0%

Marketing, Research & Strategic Planning

:

10.0%

Administration

:

10.0%

Others

:

20.0%
Number of Employees: 30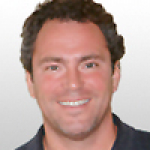 Tom is responsible for the superb quality of the creative programs coming out of Beeby Clark+Meyler. He specializes in brand expressions that work in synergy across multiple platforms. He worries about strategy first, then allows his original creative tactics in Social, Mobile, Video, eCRM, Digital Promotions, Print, and DM to flow from there.
Prior to joining Beeby Clark+Meyler, Tom spent 10 years at Modem Media, leaving after 4 years in the top creative spot (SVP, Executive Creative Director) at headquarters to pursue his dream as an agency principal.
At Modem Media, Tom supervised a team of 50+ creative personnel, and was directly responsible for the creative product on $50 million in billings per year.
Tom's clients at Modem Media included: Delta Air Lines, Song Airlines, Revlon, Kraft Foods, Sony, Wyeth, Home Depot, AOL, Merrill Lynch, Monster, and the Heineken and Amstel brands. Prior to joining Modem Media, Tom was a writer in the creative group at Welles-Rich-Greene in New York.
Tom has 3 amazing boys. His interests outside of his family and his work include travel, playing guitar in a band, cooking, writing, reading, and skiing. Tom's teams have taken home multiple awards from the Echo's, Effies, Addy's, Caples, One Show, Cannes, Graphis, Ad:Tech, and many others in between.
Prior to founding Beeby Clark+Meyler, Michael Clark was Vice-President of Strategic Marketing Services for Modem Media, Inc. where he had served as the strategic leader for many of the firm's most important client accounts. A significant amount of his work involves integrating business strategy, advertising, and internet-based communications & services, to help clients demonstrate measurable returns on marketing investments.
Michael's marketing and consulting experience spans many industry sectors and parts of the world. Some of his prominent clients have included: Eastman Kodak, Chase Bank, Merck, Bayer, Delta Air Lines, Johnson & Johnson, Avon, General Motors, and Royal Caribbean Cruise Lines. His early consulting career was focused on identifying and capturing new product opportunities in emerging international consumer markets with an emphasis on Asia.
Prior to joining Modem Media, Michael worked with Kepner-Tregoe, Inc. as a Senior Consultant responsible for facilitating strategic executive decision-making and designing complex new product development and launch plans. He also analyzed organizational work processes and studied high-performance new product development environments to ensure successful attainment of strategic market-entry goals.
Previously, Michael worked at CIGNA Property & Casualty Companies, Inc. as a Senior Loss Control Specialist. In this capacity, Michael was responsible for protecting the assets of major commercial insurance risks involving product liability prevention. Michael's career has touched all aspects of the product-market life-cycle from concept to promotion to consumer launch.
Michael received his M.B.A. in Management/Organizational Behavior with a concentration in Corporate Strategy from New York University. He holds a B.S. in Industrial Technology from State University of New York College at Buffalo. Michael is an active member of Project Management Institute (PMI), the Interactive Advertising Bureau (IAB), and is often a speaker at national and local conferences. Michael resides in New York City.
Prior to founding Beeby Clark+Meyler, Stuart Meyler was a Vice-President of Strategic Marketing Services for Modem Media where he spent almost 9 years helping the world's leading brands achieve marketing success. Stuart's work while at Modem Media included clients such as Delta Air Lines, Marriott, HP, IBM, Kraft, Eastern Mountain Sports, and others. While at Modem Media, Stuart founded the Database Marketing and Search Engine Marketing practice areas. Stuart brings a unique perspective to marketing strategy, formed by over 14 years of combined direct and interactive marketing experience. Stuart is a regular speaker at conferences such as SMX, ad:tech, and others. When not busy helping his clients succeed with digital media, Stuart can be found at home in Ridgefield, CT with his wife and two children.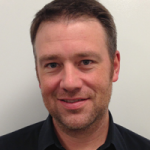 Scott Sterner
SVP - Search & Performance Media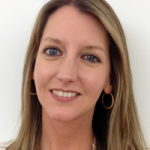 Jill Miklus
Sr. Director - Performance Media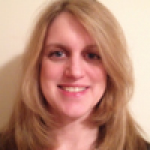 Debbie Fagerstrom
Sr. Director - Media Partnerships
Al Cadena
Sr. Account Director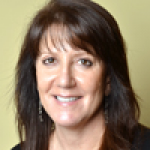 Donna Levin
Finance Director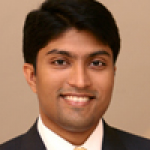 Lijo Joseph
Sr. Director, Performance Media