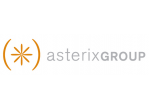 Asterix Group,
San Francisco
Follow
Update
156 2nd Street
San Francisco, California 94105
United States
Ready Two Go - "Ready Two Go" - Asterix Group
Ready Two Go
Ready Two Go
Ready Two Go
Asterix Group
United States
Ready Two Go
| | |
| --- | --- |
| Product Category | Hygiene & Personal Care Products |
| Date of First Broadcast/Publication | 2010 |
| Media Type | Packaging, Branding & Design |
Ready Two Go
Concept
Ready Two Go empowers individuals to have safer-sex. The company mission – to reduce the occurrence of HIV and STD infection in the US – is a very serious endeavor born from the founding team's passion to impact the most at risk communities.
Problem
Asterix Group delivered a re-branding program to enable better retail distribution and a marketing and PR program to drive consumer awareness and sales. We recognized that stigma was a barrier to purchasing and practicing safer-sex. So we positioned Ready-two-Go as a fun, convenient 'accessory' (small enough to fit in your pocket or purse), with trendy, customizable packaging to fit young, modern lifestyles. We focused marketing on four audiences: millennial women, African-Americans, boomers and LGBT.
Result
The new consumer messaging and design system featuring bright styles and personalized packaging reduces the intimidation associated with purchasing "condoms" thus distinguishing the products as desirable. The refillable bundles and online ordering system increased direct-to-consumer sales by over 25%. The PR push and marketing leading up to World AIDS day generated dozens of media mentions, interviews and awareness. Our celebrity outreach via gifting program, charitable events and limited edition artists series, resulted in extending the message through respected influencers. The revitalized brand helped to increase distribution and tell a powerful story and change behaviours.