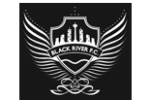 Black River FC,
Johannesburg
Follow
Update
Unit G3A, 44 Stanley Avenue, Milpark
Johannesburg, Gauteng 2092
South Africa
Phone: 11 482 7625
Fax: 11 482 7656
Nando's South Africa - "The Last Dictator Standing" - Black River FC
The Last Dictator Standing
Nando's South Africa
Nando's
Black River FC
South Africa
Last Dictator Standing (2011)
Product Category
Restaurants & Fast Food
Date of First Broadcast/Publication
November 28, 2011
Media Type
Case Study
Awards
Loerie Awards, 2012 (Craft Certificate) for Best Use of Licensed Music
Loerie Awards, 2012 (Gold Loerie) for TV & Film Communication
Loerie Awards, 2012 (Grand Prix) for TV & Film Communication
Cannes Lions International Festival of Creativity, 2012 (Bronze) for Media

| | |
| --- | --- |
| Executive Creative Director | Ahmed Tilly |
| Creative Director | Suhana Gordhan |
| Art Director | Monde Siphamla |
| Art Director | Mandie van der Merwe |
| Copywriter | Nhlanhla Ngcobo |
| Copywriter | Avish Gordhan |
| Copywriter | Lufuno Mavhungu |
| Director | Dean Blumberg |
| Cinematography | Willie Nel |
| Wardrobe / Stylist | Andrew Chandler |
| Producer | Melinda McDonald |
| Producer | Chanelle Critchfield |
| Account Director | Charlotte Pettifer |
| Strategic Planner | Gia Callinicos |
| Agency Producer | Laura Broccardo |
| Agency Producer | Iolanthe Grobler |
| Editor | Saki Bergh |
| Post Production | Bladeworks |
| Audio Post Production | Alun Richards |
| Interactive Strategist | Melissa Attree |
| Interactive Strategist | Mike Sharman |
| Interactive Strategist | Daniel Nash |
| Others | Chris Botha |
| Others | Kate Thomas |
Story
Nando's is a South African Peri-Peri chicken brand that is known for its irreverent advertising through social commentary. The brief from Nando's was to promote a meal to share during the festive season whilst creating talkability around the brand. Over the festive period in South Africa, people often opt for large meal combinations. So during the 2011 Festive Season, Nando's offered a meal for 6. We created an advertising campaign to promote this meal. 
Concept
The festive season is a time for sharing. So this was the insight employed to promote the meals to share. Robert Mugabe is Southern Africa's last standing dictator, so with 2011's much-publicized fall of dictators, we wondered whom he would share his meal with. The main thrust of the campaign is the notion that no one should eat alone and no matter who you are, because Nando's provides the perfect opportunity for friends to get together and share a delicious meal.
Problem
In 2010 our Festive Season campaign assisted in selling a record amount of meals for that particular period. A year later, we were faced with the monumental task of creating a Nando's Festive campaign that would top the 2010 campaign. This meant ensuring that our promotional meals exceeded the 2010 15% contribution to overall sales. This was no small feat. 
Result
Within hours of flighting, the campaign was a trending topic on twitter and on the front page of YouTube. To date, there are over 2 million combined YouTube views, a first for a South African TV ad. This result is relevant when understood in the context of the region – only 14% of South Africans have Internet access. 
The 2 sharing meals that were advertised contributed 25% to overall sales, the highest selling meal in the history of Nando's South Africa. In addition after spending just $185 000 on paid media, Nando's received $2 500 000 worth of earned media.