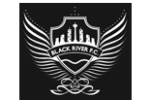 Black River FC,
Johannesburg
Follow
Update
Unit G3A, 44 Stanley Avenue, Milpark
Johannesburg, Gauteng 2092
South Africa
Phone: 11 482 7625
Fax: 11 482 7656
94.7 Breakfast Express - "Smile Dammit" - Black River FC
Smile Dammit
94.7 Breakfast Express
Primedia Broadcasting
Black River FC
South Africa
Smile Dammit (2011)
| | |
| --- | --- |
| Date of First Broadcast/Publication | July 28, 2011 |
| Media Type | Case Study |
| | |
| --- | --- |
| Executive Creative Director | Ahmed Tilly |
| Creative Director | Vanessa Gibson |
| Art Director | Kursten Meyer |
| Copywriter | Verona Singh |
| Production Company | Sound Media |
| Production Manager | Laura Broccardo |
Story
94.7 FM, Johannesburg's biggest radio station, needed to re-launch their breakfast show, the Breakfast Xpress. Their star DJ, Jeremy Mansfield, had left the show and was replaced by a new DJ, Darren Simpson. The change had affected listenership and the new show didn't have a distinct identity and personality. Our challenge was to communicate what the show stood for and ultimately get listeners to switch to the 94.7 Breakfast Xpress.
Unlike other breakfast shows, which are serious and talk show focused, the new show is upbeat and lighthearted. It helps people forget about the morning traffic, chaos and cold weather and just SMILE, DAMMIT. We wanted the advertising to do the same so we gave people something to smile about. 
Concept
In winter, the trees in Johannesburg are dry, bare and depressing. Overnight, we attached half a million artificial flowers to 15m x 15m nets. We then used the nets to cover the trees along one of Joburg's major routes so that it looked they had magically blossomed overnight. We used the blossoming trees to reveal the show's new payoff line "SMILE, DAMMIT."
Problem
Joburgers are grumpy in the mornings. The average driver spends 45 minutes or more in traffic every morning. An ad campaign is the last thing they want to see on their way to work. So, how can we communicate the essence of the breakfast show and ultimately get them to tune in? 
Result
We successfully positioned the Breakfast Xpress as the light-hearted breakfast show and used the outdoor environment to pique interest and get people to switch stations. With just one execution in Johannesburg, we managed to reach 949010 people all over South Africa. That's almost a million smiles.