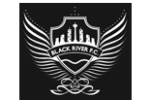 Black River FC,
Johannesburg
Follow
Update
Unit G3A, 44 Stanley Avenue, Milpark
Johannesburg, Gauteng 2092
South Africa
Phone: 11 482 7625
Fax: 11 482 7656
MINI South Africa - "6 Colours to Stand By" - Black River FC
6 Colours to Stand By
MINI South Africa
BMW
Black River FC
South Africa
6 Colours to Stand By (2010)
Media Type
Transportation & Vehicles
Awards
New York Festivals - Innovative Advertising Awards, 2011 (Finalist) for Avante Garde
Loerie Awards, 2010 (Campaign Bronze) for Mixed Media

| | |
| --- | --- |
| Executive Creative Director | Ahmed Tilly |
| Creative Director | Ahmed Tilly |
| Art Director | Mandie van der Merwe |
| Copywriter | Avish Gordhan |
| Account Executive | Maxine Merckel |
| Strategic Planner | Ahmed Tilly |
| Strategic Planner | Jonathan Nienaber |
| Graphic Design | Jono Garrett |
| Typography | Claus Hoffmann |
Story
MINI is a brand with a strong British heritage, but wanted to show their support of South Africa in the lead up to the 2010 FIFA World Cup. Unfortunately locals were cynical and pessimistic about our country's ability to host a successful global event. We came up with a campaign called 6 Colours to Stand By, which was about uniting South Africans ahead of the FIFA World Cup. 
Concept
We introduced MINI mirror caps made of fabric, and emblazoned with the national flag. Our aim was to get the flag onto every car in South Africa. They were easily attached to any make of car. MINI distributed these to their dealerships, where they were given away for free to anyone, driving any car.
As a first of its kind in South Africa, these small, mobile flags were a constant reminder to South Africans of their patriotism and love for this country. Our print and outdoor executions reinforced our idea of rallying behind the flag. The message was that MINI was actually South African. And proud to fly the flag.
Problem
The World Cup was coming to South Africa for the first time. The country received negative publicity abroad. In the UK, Germany and Australia, reports flooded the newspapers warning of rape, crime and general mayhem in "darkest Africa". The mood in South Africa wasn't much better with most locals also bogged down by pessimism. MINI was determined to change this. 
Result
We produced 9000 MINI mirror caps to launch. Within 3 days of flighting the first print ad, all 9000 were snapped up at dealerships around the country. We produced more immediately. And in just over 4 weeks, 3,300,000 cars across South Africa sported the flag-branded caps. Anyone visiting the country for the World Cup would have seen the MINI mirror caps. Most importantly, the apathetic, pessimistic mood shifted to one of positivity, pride and celebration. In one of the rare moments since democracy in 1994, the nation rallied together and celebrated how far we'd come.