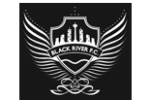 Black River FC,
Johannesburg
Unit G3A, 44 Stanley Avenue, Milpark
Johannesburg, Gauteng 2092
South Africa
Phone: 11 482 7625
Fax: 11 482 7656
Country Phone Code: 27
1st for Women Insurance - "Backwards"
1st for Women Insurance
| | |
| --- | --- |
| Title | Backwards |
| Agency | Black River FC |
| Advertiser | 1st for Women Insurance |
| Brand | 1st for Women Insurance |
| Product Category | Insurance |
| Campaign Name | Cliffhanger |
| Country of Production | South Africa |
| Media Type | Case Study |
| Awards | Cannes Lions International Festival of Creativity, 2010 (Bronze Lion) for Film & TV |
| | |
| --- | --- |
| Executive Creative Director | Ahmed Tilly |
Story
1st for Women is an insurance company that insures women only. Statistically, women are lower insurance risks than their male counterparts. In South Africa, for example, the cost of the average car claim by an 18-year old male is R11 997, while that of an 18-year old female is R8668. Compared to men, women are generally more careful and considered in their actions, which is why 1st for Women insures women only. 
Concept
This commercial demonstrates why 1st for Women insures women and NOT men by exaggerating the silly, reckless and, often, dangerous things men do to prove how macho they are - basically illustrating the brand proposition of "Why we insure women."
Problem
In 2007, 1st for Women launched their first ever brand ad. Not only was it well loved by South Africans but the 1st for Women book grew from 3000 policyholders to 30 000. Three years later, we were briefed to do a follow-up ad that would grow the book even more. 
Result
In 2010, after the launch of this commercial, the number of 1st for Women policyholders went from 30 000 to almost 90 000. That same year, 1st for Women was voted the top short-term insurance brand in the Sunday Times Top Brand Awards. Today 1st for Women is one of the most reputable insurance brands in South Africa.