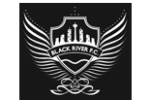 Black River FC,
Johannesburg
Follow
Update
Unit G3A, 44 Stanley Avenue, Milpark
Johannesburg, Gauteng 2092
South Africa
Phone: 11 482 7625
Fax: 11 482 7656
Virgin Money Credit Card - "Blingola" - Black River FC
Blingola
Virgin Money Credit Card
Virgin Money
Black River FC
South Africa
Blingola (2006)
| | |
| --- | --- |
| Media Type | Television |
| Awards | Loerie Awards, 2006 (Silver) for Mixed-Media Campaign |
Story
The year is 2006. South Africa's four biggest banks have a monopoly on the credit card business. Their business models are identical. Everyone is exploiting the demand for credit by charging annual fees and exorbitant transaction fees. Credit card customers are ranked by their income.
High-income earners get gold cards which entitle them to better interest rates and middle to low income earners are burdened with high interest rates. This is the state of the credit card business in the country.
Our task was to launch a new credit card that would challenge the whole category by giving everyone the same awesome treatment. The Virgin Money Credit Card offered no annual fees and great interest rates to all South Africans irrespective of their income. Virgin Money was offering a credit card that was class-less. Everyone was given the same rock star treatment. 
Concept
We created a fictitious African country called Blingola, where everyone got the full rock star treatment because they had a Virgin Money Credit Card. The only thing ordinary South Africans had to do to enjoy the same treatment was, get a Virgin Money Credit Card.
Problem
At the time of launch, the Virgin brand's presence in the country was restricted to Virgin Atlantic and Virgin Active (a chain of health clubs). We had to create a campaign that would introduce the Virgin Money brand into the financial services category in a way that was unconventional in the banking industry. Our primary target audience was young upwardly mobile South Africans.
Another obstacle was Virgin Money's virtual presence. Virgin Money had no bricks-and-mortar branches and all applications would be done online or via their call centre. This concept was completely new to South Africans who were used to walking into their banks to perform any financial transactions. In addition, Internet penetration at the time was very low. 
Result
In the first twelve months, Virgin Money issued 180 000 credit cards. The total number of credit cards issued exceeded expectation by 20%. The nearest new entrant achieved half of the average monthly sales of the Virgin Money brand. The response to our campaign was so huge, the website crashed on the second day and the call centre was backed up for weeks.