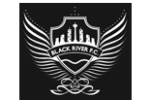 Black River FC,
Johannesburg
Follow
Update
Unit G3A, 44 Stanley Avenue, Milpark
Johannesburg, Gauteng 2092
South Africa
Phone: 11 482 7625
Fax: 11 482 7656
Nando's - "Spoofing the Spoof" - Black River FC
Spoofing the Spoof
Nando's
Nando's
Black River FC
South Africa
Nando's vs Santam (2012)
| | |
| --- | --- |
| Media Type | Web Film / Viral |
| | |
| --- | --- |
| Executive Creative Director | Ahmed Tilly |
Story
Nando's, a South African chicken restaurant wanted to demonstrate that they have a wide variety of meals and not just chicken on the bone. At the time, a local insurance company Santam was airing an advert that featured Sir Ben Kingsley. The advert focused on the idea that people often miss little details that are right in front of them. The Santam ad was well recognized and had made its way into much conversation amongst local South Africans. 
Concept
Since Nando's is well known for its cheeky and irreverent advertising, we decided to parody the Santam insurance campaign. The original Santam Insurance advert pointed out how people often miss the little details when it comes to insurance contracts. The ad dramatized this by surreptitiously changing the barman's outfit four times. So in true Nando's style, we decided to do the complete opposite by showing a meal that changes three times but making all the changes extremely obvious. The point of the advert was to draw attention to Nando's diverse menu.
Problem
We needed to demonstrate menu variety in a way that has come to be expected of Nando's. This meant creating a humorous campaign that would not only sell meals but also gets people talking about the brand. 
Result
The advert generated a huge amount of talkability. On Twitter alone, we reached over 7 000 000 users, generating an advertising equivalent value of over R1 million. Santam Insurance and their advertising agency also took notice. Just over a week after our advert aired, they had a response for us. They aired an ad offering to overlook Nando's indiscretion in exchange for us delivering a long order of meals to a local orphanage. Nando's not only took them up on their challenge but we also pledged to deliver the order once a month for the rest of the year. South Africa applauded the two companies for battling out their differences in the public arena, in a lighthearted manner rather than doing it behind closed doors with the help of lawyers. The general sentiment was that the adverts raised the level of advertising in South Africa to a more "interesting, exciting and brilliant level". The two adverts even tied first place in a national monthly advertising award show. If that wasn't enough, we also managed to exceed an already ambitious sales target by nearly 200 000 meals.