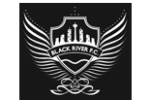 Black River FC,
Johannesburg
Follow
Update
Unit G3A, 44 Stanley Avenue, Milpark
Johannesburg, Gauteng 2092
South Africa
Phone: 11 482 7625
Fax: 11 482 7656
1st for Women Insurance - "Cliff" - Black River FC
Cliff
1st for Women Insurance
1st for Women Insurance
Black River FC
South Africa
Cliffhanger
| | |
| --- | --- |
| Product Category | Insurance |
| Language | English |
| Media Type | Television & Cinema |
| Length | 40 Seconds |
| Awards | Loerie Awards, 2007 (Bronze) for Advertising: TV & Cinema Commercials |
| | |
| --- | --- |
| Creative Director | Ahmed Tilly |
| Art Director | Nicole Cohen |
| Copywriter | Spike Kunene |
| Agency Producer | Tsholo Modisane |
Story
1st for Women is an insurance company that insures women only. Statistically, women are lower insurance risks than their male counterparts. In South Africa, for example, the cost of the average car claim by an 18-year old male is R11 997, while that of an 18-year old female is R8668. Compared to men, women are generally more careful and considered in their actions, which is why 1st for Women insures women only. 
Concept
This commercial demonstrates why 1st for Women insures women and NOT men by exaggerating the silly, reckless and, often, dangerous things men do to prove how macho they are - basically illustrating the brand proposition of "Why we insure women."
Problem
In 2007, 1st for Women was an obscure brand with only 3000 policyholders on their books. The majority of South Africans had no idea who they were. This was because they had spent a significant amount of money doing retail advertising in print publications. We needed to change that by doing the first brand commercial on television. 
Result
This commercial helped take 1st for Women out of obscurity. The number of 1st for Women policyholders also increased from three thousand to thirty thousand in just three years.