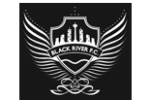 Black River FC,
Johannesburg
Unit G3A, 44 Stanley Avenue, Milpark
Johannesburg, Gauteng 2092
South Africa
Phone: 11 482 7625
Fax: 11 482 7656
Country Phone Code: 27
Philosophy & Competitive Advantages
Black River FC has earned a reputation for finding unusual ways to make people love brands.
Black River FC's philosophy is actually very simple, "find creative solutions to business problems". And do it in a way that people can't help but tweet about them.
Network Description
Part of the WPP Group
Local Representation
Operating in Johannesburg, South Africa only.
Trade Organizations
Creative Circle (South Africa)
Association for Communication and Advertising (ACA)