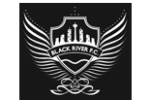 Black River FC,
Johannesburg
Follow
Update
Unit G3A, 44 Stanley Avenue, Milpark
Johannesburg, Gauteng 2092
South Africa
Phone: 11 482 7625
Fax: 11 482 7656
Black River FC wins Loeries Grand Prix
September 23, 2012
We've all giggled and/or gasped at the various outrageous Nando's adverts throughout the year, and this no holds barred approach has seen Black River FC walk away from the 2012 Loeries with top honours in the TV and Film Category.
The agency secured the prestigious Grand Prix, a Gold Loerie and a Gold Pendoring for the Nando's Last Dictator Standing advert in the TV and Film Communication category. It also took home Campaign Gold for the Nando's vs Santam advert and a Silver Pendoring and Bronze Loerie for the Nando's Diversity advert.
Black River FC's sustained approach to creating irreverent adverts that have talkability but also attain real world results for client is paying off. The Nando's Last Dictator Standing advert was created from a brief to create a campaign that would exceed the previous festive season's sales. The result was a fully integrated campaign that not only received local and international acclaim and over two-million combined views on YouTube, but also the highest selling promotional meals during any festive season in Nando's history.
"We create work that is worth talking about, work that weaves it's way into every day life and we are lucky enough to partner with clients who are willing to push the boundaries with us," says Ahmed Tilly, Executive Creative Director at Black River FC.
"We chose the more difficult path in terms of winning awards, i.e. we will not do any scam work or "proactive" ads. By "proactive" we mean create self-indulgent ads that were designed to win awards. These usually require little to no investment from client, are paid for by agency awards budgets and are placed in media only to qualify for the award shows. As a result, winning this Grand Pix has been even sweeter. It is for the same reason that we admire Ogilvy's Carling 'Be the Coach" Grand Prix so much."
Tilly continues to say that growing a brand is an act of love, patience, sacrifice and assassin-like determination and these awards are testament to Black River FC's strong relationships with client as well as the huge emphasis placed on creativity that pushes boundaries.