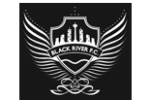 Black River FC,
Johannesburg
Follow
Update
Unit G3A, 44 Stanley Avenue, Milpark
Johannesburg, Gauteng 2092
South Africa
Phone: 11 482 7625
Fax: 11 482 7656
Nando's Robbie Brozin united with his Loerie
October 1, 2012
Black River FC recently presented Nando's co-founder Robbie Brozin with the Marketing Leadership and Innovation Award he was honored with at this year's Loeries.
Brozin was unable to attend the prestigious Loeries ceremony, so Ahmed Tilly, Executive Creative Director at Black River FC, accepted the award on his behalf. Black River FC gave Brozin the award in a low-key gathering that was attended by a handful of Brozin's closest friends and colleagues, including Andrew Human, CEO of the Loeries Awards, and John Hunt, Worldwide Creative Director at TBWA\Worldwide.
Tilly congratulated Brozin on this outstanding achievement. "We are inspired by you as a human being, an ad man and a marketer, which is why this award is so fitting," he said. "Although Nando's is already 25 years into it's journey, it does feel as though we are really just at the beginning."
Brozin agreed, saying he was honored to receive the award. "It's not what we've done, it's what we're going to do." He went on to thank the team for their dedication to delivering creative, cutting edge work.
It looks like Brozin and his team have pioneered a winning formula. Nando's and Black River FC received a number of other top awards at this year's Loeries, including the prestigious Grand Prix, a Gold Loerie and a Gold Pendoring for the Nando's Last Dictator Standing advert in the TV and Film Communication category. They also took home Campaign Gold for the Nando's vs Santam advert and a Silver Pendoring and Bronze Loerie for the Nando's Diversity advert.
Attachments