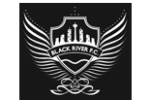 Black River FC,
Johannesburg
Follow
Update
Unit G3A, 44 Stanley Avenue, Milpark
Johannesburg, Gauteng 2092
South Africa
Phone: 11 482 7625
Fax: 11 482 7656
Black River FC's irreverent humor wins them a Black Eagle
October 19, 2012
Advertising agency Black River FC has been awarded the prestigious Black Eagle at this week's Eagle Print Awards. Awarded only eight times since 1996, the Black Eagle is a rare and sought after award, making this a major coup for the agency.
The winning campaign? Six print adverts for the 1st for Women Insurance campaign, "That's why we insure women".
The campaign, which consists of these six award winning print adverts, as well as three television ads and a campaign of radio spots, shows men in various predicaments fuelled by bravado and testosterone-driven curiosity. Eagle Print Awards judges Matthew Bull and Eugene Cheong said the campaign offered a fun, fresh look at stereotypes and men's sense of adventure, one that men would relate to and women would agree with.
"The category of insurance seems to be trying to bore us to death. This campaign is great fun with a strong promise – and it's a reminder to everyone that our job as advertisers is to entertain and inform," Bull told advertising blog Adlip.
The team behind the print campaign was Elena Ronca, account director; Suhana Gordhan, creative director; and creative team, Avish Gordhan and Mandie van der Merwe.
"We are pleased to be ending the year on such a high note with 1st for Women Insurance, particularly since they were our first client almost eight years ago," says Ahmed Tilly, Executive Creative Director as Black River FC. "I'm a firm believer that agencies are only as good as their clients allow them to be and we are lucky to have clients that allow us to push boundaries."
The future of advertising depends on marketers, the brand managers, the clients. "Trust your agency and trust that if a piece of work surprises you, makes you feel a little uncomfortable and makes you sit up and pay attention, it will do the same for your consumer," says Tilly.
Black River FC clearly has the trust of its clients and this year's success clearly illustrates it. In addition to the Black Eagle, the team also won a Bronze Eagle for the Nando's Diversity advert, which has been well received this year, winning a Loeries Grand Prix, a Gold Loerie and a Gold Pendoring for the Nando's Last Dictator Standing advert in the TV and Film Communication category. It also took home Campaign Gold for the Nando's vs Santam advert and a Silver Pendoring and Bronze Loerie for the Nando's Diversity advert. Earlier this year, Black River FC was also awarded the Creative Circle's Ad of the Year for Nando's Dictator.