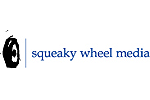 Squeaky Wheel Media,
New York
Follow
Update
640 West 28th Street 6th floor
New York, New York 10001
United States
Phone: 212 994-5270
Fax: 212 994-5271
Wellpet - "WellnessPetFood.com" - Squeaky Wheel Media
WellnessPetFood.com
Wellpet
Wellpet
Squeaky Wheel Media
United States
Wellness
Story
WellPet asked us to create an all-new presence for another one of their leading brands, Wellness. They came to Squeaky looking to develop a site that introduced the brand's newly revamped aesthetic, highlighting its diversity of healthy product offerings and reaffirmed its commitment to its community of devoted pet owners and retailers.
Concept
We developed a user-friendly site that puts the Wellness products at the forefront, allowing visitors to easily find the recipe or product that meets their pets' needs.
Problem
We wanted to create an effective, engaging site featuring Wellness products. Due to an ever-changing line of offerings, Wellpet requested we build a content management system which will allow them to seamlessly update their content and feature new products as they are introduced to consumers.
Result
In order to be prepared for the ever-growing content and offerings across the site, Squeaky developed a robust content management system to allow WellPet's personnel to easily update content as well as allow them to manage its growing database of members and retailers. 
To further engage consumers, we integrated community features such as the Wellness Blog, Naturally Well Pet Club and Pet of the Month.