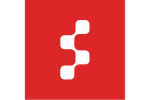 SapientNitro Asia Pacific,
Singapore
Follow
Update
Air View Building, #02-01 Peck Seah Street
Singapore 079305
Singapore
Phone: 6671 4933
Fax: 6225 7025
Lifebuoy - "Global Handwashing Day 2012 " - SapientNitro Asia Pacific
Global Handwashing Day 2012
Lifebuoy
Unilever
SapientNitro Asia Pacific
Singapore
Global Handwashing Day 2012
| | |
| --- | --- |
| Project Manager | Yogita Sood |
| Account Director | Tyler Munoz |
| Interactive Development | Ritesh Kumar |
| Interactive Development | Tanvi Garg |
| Testing | Sharad Chaudhary |
| Information Architect | Sonica Singh |
|       Account Manager | Shruti Subramanian |
| Delivery Lead | Sudhir Padavu Shenoy |
| Delivery Lead | Ashish Khanduja |
|       Art Director | Joel Sow |
|       Art Director | Daniel Portuga |
|       Copywriter | Brandon Lee |
| Technical Lead | Suresh Kumar Varupula |
|       Information Architect | Angelica Backstrom |
| Technical Architect | Saurabh Garg |
| Development Lead | Vikas Kumar |
| Lead Interactive Developer | Rajiv Agarwal |
| Developer | Guarav Dobriyal |
Story
Each year, more than 2 million children don't live to see their 5th birthday because of diarrhea and pneumonia. Many of these deaths can be prevented through the simple habit of regular handwashing with soap. There is consistent evidence that handwashing with soap at critical times can reduce diarrhoeal risk by about 45%. 
Unilever brand Lifebuoy soap is committed to promoting this lifesaving habit through its pioneering work in 40+ countries as the world's #1 selling germ protection soap bringing health and hygiene to millions. In 2008, Lifebuoy co-founded Global Handwashing Day (GHD) on October 15th to drive awareness of this life-saving habit and mobilise people around the world to spread the word.
2012 was the fifth year of GHD. Lifebuoy and its partners committed to help more children reach their fifth birthday by teaching handwashing with soap.
Campaign Objectives
Raise awareness worldwide of the importance of handwashing with soap on GHD in order to promote handwashing habits
Generate 1 million pledges to handwash before eating in order to encourage hygiene practices across the developing world
Campaign Execution
At the heart of the campaign was a pledge mechanic which for every pledge, Lifebuoy and its partners teach a child hygiene education, helping to stop the spread of preventable illnesses and help more children in the developing world reach the age of 5. Facebook was at the heart of the campaign, based on the insight that a Facebook fan can be a fundraiser and agent for change. Lifebuoy empowered mothers everywhere to save lives through healthy habits.
Every touchpoint on Facebook was social:
Key Visual: the campaign key visual was of young children celebrating their birthdays – it was intimate, personal and positive, mindful of the context in which they would be seen. This KV was adapted as the cover for the fan page pledge mechanic to drive engagement with the pledge application and awareness of the Global Handwashing Day cause
Facebook application to pledge: this sat at the heart of the campaign, and was optimised for social – every pledge had built in word of mouth so whenever someone pledged it appeared in their newsfeeds, and called on their friends to pledge too. The application explained where and how each and every pledge would help one more child with hygiene education. Facebook fans experienced more interesting, relevant content (video) when landing on the pledge application. 
Special Facebook content: geared to driving pledges by posting pledge tab link in every piece of content. Each piece of content focused on finding new angles to talk about the pledging including; numbers reached, target numbers, what the pledges will do, who the pledges would help
Sponsored stories: the most engaging content on the page was developed for sponsored stories
Facebook adverts: Adverts were aligned to organic content. All adverts focused on driving pledges via direct links to tabs. The pledge CTA was the focus for the advertising campaign
Ways of working to drive conversation
"Real-time" agency team
An integrated "real-time" agency team (client, Sapient, Salt, Mindshare, Facebook) was established one month before the launch, based in Singapore and London to benefit from the different time zones. This allowed us to refine the campaign as it progressed – spotting daily which copy and images were doing well and sponsoring them immediately to reach maximum number of people possible.
CAMPAIGN GOALS
Awareness
Online Traffic
WOM
Education
CAMPAIGN COMPONENTS
Sponsored Stories
Pages
Facebook Platform
OTHER MEDIA USED
 Campaign Performance
1.3 million pledges were captured on Facebook by Lifebuoy over the course of the month; a third of the 3.3 pledges captured overall. Lifebuoy gained 560,000 new Facebook fans – up to 1.6million. On the India page, the fan base grew from 5,000 to 650,000 (124x growth). Twenty-two Lifebuoy markets participated in Lifebuoy's campaign on Facebook, with 222,242 pledges coming from Indonesia and 147,637 from Vietnam. Other markets contributing pledging included: Turkey, Thailand, Taiwan, South Korea, Qatar, USA, Spain, Egypt, UAE, Paraguay, Uruguay, Argentina, Brazil, Sri Lanka, Pakistan, India, Bangladesh, Malaysia, Singapore, Central Africa, South Africa.
 During October, posts on Facebook were seen by 6.65 million people, shared by 3,276 people and with comments by 2,900 people. There were 1910 blog posts about Lifebuoy and 2,480 for Unilever with tweets mentioning Unilever or Lifebuoy reaching 2.7 million people. Almost 1 million visits to Lifebuoy's GHD Yahoo! partnership page and the Lifebuoy pledge was reported on by newspapers such as The Guardian. 2012 was Lifebuoy's biggest Global Handwashing Day success ever and continues to be a priority platform.