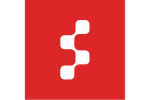 SapientNitro Asia Pacific,
Singapore
Follow
Update
Air View Building, #02-01 Peck Seah Street
Singapore 079305
Singapore
Phone: 6671 4933
Fax: 6225 7025
Tropical North Queensland - "1 Day in Paradise" - SapientNitro Asia Pacific
1 Day in Paradise
Tropical North Queensland
Tourism & Events Queensland
SapientNitro Asia Pacific
Australia
1 Day in Paradise
| | |
| --- | --- |
| Product Category | Destinations (Countries & Places) |
| More Information | http://www.youtube/ExploreTNQ |
| Date of First Broadcast/Publication | May 15, 2013 |
| Media Type | Social Media |
| | |
| --- | --- |
| Media | Mitchell & Partners |
| Creative Director | Ralph Barnett |
| Account Manager | Bec Kennedy |
| Post Production | The Post Effect & The Post Lounge |
|       Copywriter | Jon Pickersgill |
|       Art Director | Sarah Chernishov |
|       Strategic Planner | Amanda Windus |
| Group Account Director | Christine Gannon |
| Producer | Melissa Ashman |
Story
Scuba-skydiving and couch surfing in the rainforest are among the experiences documented by Australian filmmakers as part of a competition to promote Tropical North Queensland, created by SapientNitro for Tourism & Events Queensland.
The "1 Day in Paradise" campaign is live today, with 20 films now on a dedicated YouTube channel by 20 Australian filmmakers and storytellers with an impressive list of credits and achievements.
"Our challenge was to entice Australians up to Tropical North Queensland to experience the incredible diversity of adventurous activities on offer. We needed to showcase these experiences along with the abundant natural beauty of the region with real, relatable and shareable content built on a foundation of engaging human stories – and provide people with a tangible reason to visit," said Ralph Barnett, creative director at SapientNitro.
"The challenge to 20 of Australia's most exciting filmmakers was to create quality content and authentic human stories that engage and create desire, and redefine what it means to be in 'paradise'." They are competing for a prize of $75,000
The films were made with the support of local tourism operators who provided time and resources to help showcase the vast array of locations and experiences in Tropical North Queensland. SapientNitro and Tourism & Events Queensland also provided on-the-ground support.
Storytellers taking part in the competition had to adhere to the single entry requirement: to shoot all footage on a wearable GoPro camera.
CEO of Tropical North Queensland, Rob Giason said: "By enforcing the rule of shooting only on a GoPro, this challenge has stripped away all the bells and whistles filmmakers traditionally rely on and forced them to really test their creativity to its limits. What we've ended up with are 20 wildly different but utterly compelling films."
The GoPro films – by storytellers including Australian Tropfest and film industry award winners – re-establish and evolve the Tropical North Queensland brand story, and its "Adventurous by Nature" positioning.
GoPro technology has revolutionised face of filmmaking through its ability to be strapped to people or devices to capture extraordinary footage. For "1 Day in Paradise" this technology helps bring to life the region's diverse experiences by tapping into this thirst for immersive, first-person narrative.
Experiences documented in the short films range from the extreme to the sublime, including a gymnastic display in the heart of the ancient Daintree National Park and a story which follows the real life Life of Pi – a 14 year-old boy who has lived much of his life on a boat. The filmmakers themselves come from all walks of life and include a jobbing stuntman, a former taxi driver and a "shark Cowboy" famous for pioneering the technique of lassoing sharks.
The public can view and share the films via www.youtube/ExploreTNQ from today (15 May), and a series of pop-up cinema screenings in Melbourne, Brisbane and Sydney will take the films on the road later this week – details on the Explore Tropical North Queensland Facebook page.
A panel of experts will judge the films in June and award the $75,000 prize money. Judges include film journalist Sandy George – a past judge of Australian Tropfest and current presenter of films on SBS One – and Dr Rachel Landers, Head of Documentary at AFTRS (Australian Film Television and Radio School).
As well as the pop-up cinema screenings, SapientNitro has created some Cinema, TV and online marketing support for the campaign.