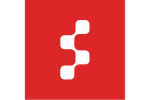 SapientNitro Asia Pacific,
Singapore
Follow
Update
Air View Building, #02-01 Peck Seah Street
Singapore 079305
Singapore
Phone: 6671 4933
Fax: 6225 7025
SapientNitro Hires Industry Visionary Andy Greenaway as Executive Creative Director for Asia Pacific
February 5, 2013
-- Appointment Further Positions SapientNitro to Capitalize on the Growth Opportunities of Rapidly Expanding Market --
SINGAPORE – February 5, 2013 – SapientNitro, part of Sapient (NASDAQ: SAPE), today announced that Andy Greenaway has joined the company as executive creative director for the Asia Pacific (APAC) region. Widely regarded as an advertising visionary, Greenaway joins SapientNitro in this new position, strengthening the company's creative portfolio. Based in Singapore, Greenaway reports to worldwide chief creative officer Gaston Legorburu and works alongside APAC head Christian Oversohl as a member of SapientNitro's APAC leadership team.
Viewed as a creative powerhouse, Greenaway has been ranked the number one creative director in Asia five times in Campaign Brief Asia's Creative Rankings. He most recently served a 9-year tenure as regional creative director for Saatchi & Saatchi's Asia Pacific region.
"I am thrilled and honored to welcome Andy to our leadership team," said Christian Oversohl, managing director, APAC, SapientNitro. "With his extensive experience in the Asian market and his unique creative voice, Andy will be instrumental in our ability to serve the growing client demand for our unique blend of truly integrated services. We believe there is a fundamental shift taking place in marketing in Asia. Brands are recognizing the need to start and maintain meaningful relationships with their customers, across multiple devices and channels, in an always-on world. Having senior industry leaders like Andy recognize and embrace this industry shift is a powerful endorsement of our vision and strategy."
"SapientNitro is incredible at integrating brand, digital and commerce in a way no one else in the industry does. They are redefining what it means to be an agency, and I am incredibly excited to be a part of that," said Greenaway. "The company's focus on merging top creative talent with the innovative use of technology allows SapientNitro to tell immersive stories for brands across channels and spaces. I'm looking forward to contributing to the company's creative ambitions and next phase of growth in this dynamic region."
Greenaway is the latest addition to the growing number of renowned creative stalwarts who have recently joined SapientNitro, including Alan Schulman , Gary Koepke and André Matarazzo in North America, part of the company's ongoing investment in attracting top caliber creative talent to enrich its portfolio.
About SapientNitro
SapientNitroSM, part of Sapient® (NASDAQ: SAPE), is a new breed of agency redefining storytelling for an always-on world. We're changing the way our clients engage today's connected consumers by uniquely creating integrated, immersive stories across brand communications, digital engagement, and omni-channel commerce. We call it Storyscaping, where art and imagination meet the power and scale of systems thinking. SapientNitro's unique combination of creative, brand and technology expertise results in one global team collaborating across disciplines, perspectives and continents to create game-changing success for our Global 1000 clients, such as Chrysler, Citi, The Coca-Cola Company, Lufthansa, Target, and Vodafone, in 31 cities across The Americas, Europe and Asia-Pacific. For more information, visit www.sapientnitro.com.
# # #

Attachments