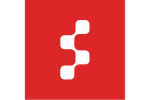 SapientNitro Asia Pacific,
Singapore
Follow
Update
Air View Building, #02-01 Peck Seah Street
Singapore 079305
Singapore
Phone: 6671 4933
Fax: 6225 7025
SapientNitro Appoints Sushobhan Mukherjee as VP of Strategy for Asia Pacific
August 28, 2012
SapientNitro Appoints Sushobhan Mukherjee as VP of Strategy for Asia Pacific
SINGAPORE – August 28, 2012 – SapientNitro, part of Sapient (NASDAQ:SAPE), today announced the hire of Sushobhan Mukherjee as vice president, strategy for Asia Pacific, a new position. Based in Singapore, he will help expand the company's strategic capabilities and thought leadership across SapientNitro's offices in the Asia-Pacific region, including Australia, China, India and Singapore.
An award-winning veteran marketing strategist, Mukherjee has more than 20 years of experience in nurturing and understanding brands acquired at agencies including R/GA, JWT, and Publicis. He reports to senior vice president Dr. Christian Oversohl.
"With his well rounded marketing experience across cultures, agencies and brands, Sushobhan was a great choice for this role," said Oversohl. "Sushobhan will help clients create innovative brand experiences through insightful understanding of consumer behaviour and emotions, leveraging SapientNitro's connected capabilities across the communications and commerce continuum. This appointment represents a critical piece in our APAC growth strategy."
Mukherjee has worked across the marketing spectrum -- from research to strategy to brand management -- at top agencies and across cultures. His holistic experiences have shaped his customer-centric, integrated approach to marketing brands. He brings to the role a solid understanding of the digital world and a connected approach rooted in his experience in connections planning. His approach has been based on creating communications that change behaviour, not merely attitudes.
"Consumers across Asia Pacific are embracing digital to change their lives fundamentally. Brands and consumers are now fellow travellers in a journey mediated by devices, interactions and platforms," said Mukherjee. "SapientNitro is best positioned to help clients understand and navigate this fantastic journey, which is why I am excited to be here."
Mukherjee's recognitions include Gold at The Appies 2010 and Gold at 2010 Advertising & Marketing Effectiveness, New York, a Grand Effie in 2009, and a Jay Chiat Gold. He blogs for Forbes India and contributes regularly to Pragati, a journal published by the think tank, Takshashila Institution.
About SapientNitro
SapientNitroSM, part of Sapient®, is an integrated marketing and technology services firm. We create and engineer highly relevant experiences that accelerate business growth and fuel brand advocacy for our clients. By combining multi-channel marketing, multi-channel commerce, and the technology that binds them, we influence customer behavior across the spectrum of content, communication and commerce channels, resulting in deeper, more meaningful relationships between customers and brands. SapientNitro services global leaders such as Citi, The Coca-Cola Company, Mars, Singapore Airlines, Target, and Vodafone through our operations in North America, Europe, and Asia-Pacific. For more information, visit www.sapientnitro.com or follow us on Twitter @sapientnitro.
###
Sapient is a registered service mark of Sapient Corporation
Attachments