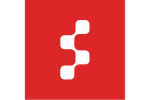 SapientNitro Asia Pacific,
Singapore
Follow
Update
Air View Building, #02-01 Peck Seah Street
Singapore 079305
Singapore
Phone: 6671 4933
Fax: 6225 7025
SapientNitro Elevates Barnett and Staal to Key Creative Leadership Roles
June 15, 2012
SapientNitro Elevates Barnett and Staal to Key Creative Leadership Roles
BRISBANE, 15 JUNE 2012: SapientNitro, part of Sapient (NASDAQ: SAPE), today announced that Ralph Barnett and Cristian Staal will assume creative leadership of the Brisbane office. The duo will ensure high standards of creative excellence and connected thinking for some of Australia's leading marketers, including Tourism Queensland, RACQ, and Mantra.
Barnett and Staal have been part of the SapientNitro family for five years, during which they have been among the most awarded creatives in the industry, including winning a Grand Prix Cannes Lion for their "Best Job in the World" campaign for Tourism Queensland. They will report to worldwide chief creative officer Gaston Legorburu.
"Ralph and Cristian are brilliant idea engineers, skilled at blending creativity with technology seamlessly and with natural flair," added Legorburu. "Our industry today not only requires talent that can produce great advertising spots, but that is comfortable telling great brand stories across integrated customer experiences. Ralph and Cristian are equally comfortable in traditional and digital realms, always starting with customer insight."
Paul Bennett, managing director, Australia, for SapientNitro, added: "As we've expanded our Australia business beyond traditional advertising and strengthened our capabilities in digital marketing and technology, we are confident that Ralph and Cristian's leadership in Brisbane will build on our momentum. Ralph and Cristian are adept at applying cross-channel, holistic thinking to connect consumers and brands in new ways, and we look forward to seeing their magic come to life for clients."
The change comes as five-year creative co-heads James Burchill and Nancy Hartley are leaving SapientNitro to pursue other interests. Legorburu thanked the departing duo for their contribution to the growth and success of the Brisbane business, and looks forward to working more closely with Ralph and Cristian.
For more information please contact:
Samantha Tannous, Relativity Communications 0416 104 033
Paul Bennett, National Managing Director, SapientNitro 0403046404
David LaBar, Corporate Communications, SapientNitro 1 646 456 4505
ABOUT SAPIENTNITRO
SapientNitroSM, part of Sapient®, is an integrated marketing and technology services firm. We create and engineer highly relevant experiences that accelerate business growth and fuel brand advocacy for our clients. By combining multi-channel marketing, multi-channel commerce, and the technology that binds them, we influence customer behavior across the spectrum of content, communication and commerce channels, resulting in deeper, more meaningful relationships between customers and brands. SapientNitro services global leaders such as Chrysler, Citi, The Coca-Cola Company, Lufthansa, Target and Vodafone through our operations in North America, Europe, and Asia-Pacific. For more information, visit www.sapientnitro.com or follow us on Twitter @sapientnitro.
# # #
Sapient is a registered service mark of Sapient Corporation.
Attachments