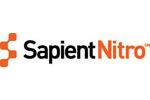 SapientNitro Russia Headquarters, Moscow,
Moscow
Follow
Update
Varshavskoe Shosse 9, Building 1B South entrance,
Moscow 117105
Russia
Phone: (495) 787 3677
Fax: (499) 922 69 23
Philosophy & Competitive Advantages
SapientNitro, part of Sapient, is the world's first customer experience company. We create and engineer highly relevant experiences that accelerate business growth and fuel brand advocacy for our clients. By combining multi-channel marketing, multi-channel commerce, and the technology that binds them, we influence customer behavior across the spectrum of content, communication and commerce channels, resulting in deeper, more meaningful relationships between customers and brands. SapientNitro services global leaders such as Citi, The Coca-Cola Company, Mars, Singapore Airlines, Target, and Vodafone through our operations in North America, Europe, and Asia-Pacific. For more information, visit www.sapientnitro.com or follow us on Twitter @sapientnitro.