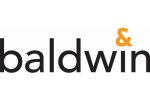 135 N. Harrington Street
Raleigh, North Carolina 27603
United States
About Us
Of course we're an advertising agency. There's no denying it. But damned if we don't spend at least half our time doing things other than advertising. Maybe because we started in the valley of the economic crash of 2009, it made us rethink what an agency had to be to not only survive but thrive in a difficult time. We had the crazy idea that we were going to double our staff from our original number every year for five years, and we're well on our way. According to the original plan, we should be 32 people in January 2014. We're currently 29 people as of this writing. Our revenue grew 70% last year, and we attracted a bunch of new projects and a few new accounts.
Philosophy & Competitive Advantages
We're trying to recreate what an advertising agency can be and do. We're supremely dedicated to the quality of our work, whatever form it should happen to take. And from day one we've operated from a few simple values. The most relevant here being, "Don't do anything just for the money" – maybe an odd sentiment coming from a company with aggressive growth goals.
We're also giving it a go to see if we can win business without the traditional spec pitches that are so everyday in the business. Our collective industry zeitgeist seems to have lost perspective on the value of what we do for a living. Which is try to make a living. The industry is operating under Walmart's business plan. Attract customers with loss leaders (spec) and make the money up elsewhere. That's fine if your revenue is in the $30-$100 million range, but the economics are insane for a company of our size. (Not to mention the other agencies in this illustrious competition.) We're trying to blaze a new kind of new business model that can succeed without having to do it. We're not saying we don't pitch, we're saying we do it very rarely. In fact, we didn't compete in one spec pitch last year, yet we grew our revenue 70%. Only time will tell whether we're Don Quixote tilting at a windmill, but until then, "Lances up."