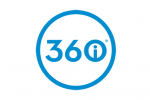 32 Avenue of the Americas
New York, New York 10013
United States
Alamo Rent-a-Car - "Alamo Insiders (Alamo)" - 360i
Alamo Insiders (Alamo)
Alamo Rent-a-Car
Enterprise Holdings
360i
United States
Alamo Insiders (Alamo)
Story
Objective
Alamo Rent-a-Car asked us for help drive enrollment for their Alamo Insiders Rewards Program, thus encouraging more direct bookings from their website.
Strategy
We created a high-impact display campaign that used both consumer insights and search data to drive direct bookings more efficiently. Our knowledge of search – and the search behavior of travelers – let us apply insights from one channel to the other. Seasonal search trends told us when demand for car rentals was at its highest, while regional search trends showed us where Alamo Insiders had the greatest opportunities to grow.
When demand was high, we lowered the branding budget and increased the direct response budget. When demand was low, we increased the branding budget and lowered the direct response budget.
Search activity revealed that key designated market areas (DMAs) were driving large percentages of brand and travel queries. With that in mind, we created a local display campaign to drive sign-ups from sites in regions with the strongest search volume.
Through real-time optimization and ongoing testing, we quickly identified which partners were kings of the road – and which ones needed to hit the road. For the top-performers we introduced search-display retargeting in order to capture direct demand across both platforms.
Results
Our campaign increased sign ups by 117 percent year-over-year – and did so nearly 30 percent more efficiently than the year before. Since launch, Alamo Insiders has increased membership by 137 percent. Through a deep understanding of the digital landscape, we were able use search insights to power the efficiency and potency of Alamo's display investment.