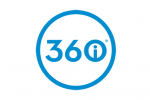 32 Avenue of the Americas
New York, New York 10013
United States
Oreo - "Celebrate the Kid Inside (Oreo)" - 360i
Celebrate the Kid Inside (Oreo)
Oreo
Mondelez International
360i
United States
100th Birthday (Oreo)
| | |
| --- | --- |
| Product Category | Biscuits, Bread, Crispbread |
| Media Type | Case Study |
Story
Objective
Everyone loves Oreo. No matter how you twist it, chances are this brand conjures up carefree memories of being a kid. As part of their 100th birthday celebration, Oreo wanted to take a stand and help people recapture the spirit of childhood. The brand challenged us to help bring this mission to life in a way that would have true global impact.
Strategy
The plan was simple: inspire people to "Celebrate the Kid Inside" through sharable Oreo moments. Using digital, we would weave together millions of moments into unified global conversation that would turn Oreo's bold mission into a true movement.
We crafted each execution with global connectivity in mind. Social media was not used as a campaign extension -- rather, it formed the connective tissue that linked virtual moments to moments happening in the real world, all over the world.
A fun and engaging birthday website helped bring friends together in celebration of Oreo's 100th birthday. It included a Cookie Gram app that let users send a coupon for a free package of Oreo cookies to any one of their Facebook friends. It also had a Birthday Notes feature where people could send friends personalized birthday videos from Lady Antebellum via Facebook and Twitter.
A special Oreo Moments Gallery emerged as a treasure trove of fan-submitted content, while the Birthday of the Day program put fans front and center in Oreo's 27 million member Facebook community. As moments proliferated around the world, we brought together millions of people through social media to create a powerful global movement with Oreo at its center.
Results
Oreo's birthday movement made waves across the web. On the exact day of Oreo's centennial, we connected with more people on Facebook than watch the Today Show and Good Morning America combined, and #oreomoment became a worldwide trending topic on Twitter. When it was all said and done, we reached more than 40 million people across blogs and social spaces alone.
The centennial passed, but the party didn't stop. In the following months, Oreo mentions were 38 percent higher than before the program launched. Oreo's wish to help people celebrate the kid inside struck a global chord that continues to reverberate to this day.