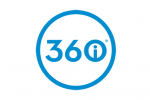 32 Avenue of the Americas
New York, New York 10013
United States
UGG Australia - "UGG Australia Creative Council" - 360i
UGG Australia Creative Council
UGG Australia
Deckers Outdoor Corporation
360i
United States
The UGG Australia Creative Council
| | |
| --- | --- |
| Product Category | Clothing |
| Media Type | Case Study |
Story
Objective
Just look around (or down) and you'll probably see an UGG Australia product, sooner or later. There's no doubt UGG Australia is a popular shoe and apparel brand. But like many brands, their continued popularity relies on the ability to reach a new generation of influencers – digital-savvy creators who aren't necessarily style editors at ELLE.
Insight
People love UGG Australia products – but the brand's essence is so much more than that. UGG Australia is a lifestyle brand, and we saw an opportunity to elevate the brand's association with imagination and creativity.
Strategy
Our strategy was to promote UGG Australia as part of a creative lifestyle, so we could provide more value to fans eager to interact in a social landscape that's marked by collaboration and open culture. To do this, we tapped into people's creativity and enlisted influencers as content producers to help spread the word. This strategy would deliver the right currency to digital influencers and build strong communities around a distinctly creative ethos.
The UGG Australia Creative Council is a new kind of brand ambassador program that taps digital trendsetters across music, art and fashion, to generate original content for the brand. Through this initiative, UGG Australia is empowering influencers to create unique content relevant to the passions and interests of their broader community. We've even chosen two influencers to be regular contributors to UGG's flourishing Tumblr community, covering topics ranging from "The Secret to Going Sockless" to how to wear white espadrilles in the summer.
Results
UGG Australia's efforts to promote a creative lifestyle have paid off. Facebook, Twitter, Tumblr and Polyvore communities have grown by 40 percent year-over-year and Digital Word of Mouth (DWOM®) outreach has created a buzz within the creative community via millions of earned media impressions. This has put UGG Australia exactly where they want to be-known as not just a revered brand, but an inspirational one, too.