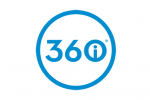 32 Avenue of the Americas
New York, New York 10013
United States
Coca-Cola - "Create Your Drink (Coca-Cola Freestyle)" - 360i
Create Your Drink (Coca-Cola Freestyle)
Coca-Cola
Coca-Cola Company
360i
United States
Create Your Drink (Coca-Cola Freestyle)
| | |
| --- | --- |
| Product Category | Soft Drinks, Tonics |
| Media Type | Case Study |
Story
Objective
When the fun and futuristic Coca-Cola Freestyle hit the market, people were excited. They were also a bit confused. A soda fountain that dispenses over 100 Coke beverages? Amazing. Yet, since the fountain was such a new concept, many people didn't know how to use it. Our goal was to educate them on the new experience, and leave fans thirsty for more.
Insight
We knew if we could show people how Coca-Cola Freestyle worked BEFORE they were standing in front of it, we could generate a more positive buzz and more demand.
Strategy
We poured over the problem for a bit and decided to create a digital experience where people could simulate using Coca-Cola Freestyle and share that experience with their friends. This resulted in a Virtual Coca-Cola Freestyle Facebook app that let fans interact with the dispenser before ever visiting one in real life.
This not only helped familiarize people with Coca-Cola Freestyle, but it also captured users' interest and creativity by allowing them to mix 100+ Coca-Cola products. The app allowed users share their perfect blend with friends, as well as request a dispenser be added to a location near them.
Results
The app helped grow the Coca-Cola Freestyle community by 50K fans in just one month, with nearly 7,000 mixes created thus far. Eager fans have used the app to request dispensers in more than 1,500 towns and cities across the country. With just one application, we not only educated thousands of fans about the finer points of Coca-Cola Freestyle, but created real-life demand for it around the country.
The Coca-Cola Freestyle Create Your Drink app won an Award of Excellence in the Communicator Awards.