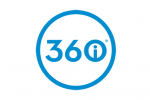 32 Avenue of the Americas
New York, New York 10013
United States
Oscar Mayer - "The Great American Bacon Barter (Oscar Mayer)" - 360i
The Great American Bacon Barter (Oscar Mayer)
Oscar Mayer
Kraft Foods, Inc.
360i
United States
The Great American Bacon Barter (Oscar Mayer)
Product Category
Fresh Meat, Sausages
Media Type
Case Study
Awards
One Show Interactive Awards, 2013 (Merit Award) for Innovative/Other Media
International Food and Beverage Creative Excellence Awards - FAB Awards, 2013 (Gold Medal) for Savoury Foods
New York Festivals - Innovative Advertising Awards, 2013 (World Silver Medal) for PR - Social Media
The New York Festivals International Advertising Awards in All Media, 2013 (Silver World Medal) for Social Media
International Food and Beverage Creative Excellence Awards - FAB Awards, 2013 (Fab) for Social Media: Savoury Foods

Story
Objective
The Oscar Mayer name is well-known in the bacon game, but when the brand announced plans to release their new Butcher Thick Cut Bacon product, we knew had something big on our hands. Thick, delicious and totally bad-ass, we know the product was as good as gold. All we had to do was prove it.
Strategy
We knew that people love bacon – and love to talk about it online. We also knew that our bacon was a cut above the rest. This bacon is truly the gold standard, so we asked ourselves: What if we used Oscar Mayer's Butcher Thick Cut Bacon as currency? From there, the Great American Bacon Barter was born.
Through this experiential and socially-driven campaign, we're tapping into America's boundless love for bacon like never before: through the tastiest, meatiest, most hilarious road trip ever. One man, one mission, and a trailer filled with 3,000 pounds of Butcher Thick Cut Bacon. Oh, and did we mention that he's making the trip without cash or credit cards?
We've invited America to follow bacon-lover and comedian Josh Sankey as he drives across the country with only a trailer of our bad-ass Butcher Thick Cut Bacon to get by. A place to rest his head, dinner and toothpaste will all need to be brokered using – you guessed it – bacon. During The Great American Bacon Barter, Josh is sharing real-time video, text and picture updates across the Oscar Mayer social media properties (@BaconBarter and youtube.com/OscarMayer).
In addition to sharing his experience with influencers and major news outlets, we also partnered with leading digital lifestyle publication Thrillist to offer a dedicated website featuring daily "Bacon Barter" updates, social tracking of Sankey's adventures throughout the trip, and the Bacon Meater, which let fans know how many bricks of bacon were left for bartering.
Results
The nation caught bacon fever. Josh's journey was covered by the New York Times, Huffington Post, Mashable, Ad Week, CNBC and Yahoo! to name a few. At one point "Bacon Barter" was mentioned every 60 seconds online.