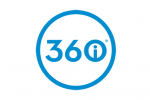 32 Avenue of the Americas
New York, New York 10013
United States
360i - "Twinter Wonderland" - 360i
Twinter Wonderland
360i
360i
360i
United States
Twinter Wonderland
| | |
| --- | --- |
| Product Category | Advertising Agencies |
| More Information | http://www.twinterwonderland.com |
| Language | English |
| Date of First Broadcast/Publication | December 11, 2012 |
| Media Type | Interactive |
Story
To celebrate the arrival of the holiday season and provide assistance to those affected by Hurricane Sandy, we wanted to do something big.
The holidays are known for spreading joy and magic to even in the most unlikely of places. So, we thought, what if we could use digital to bring some magic to one of the most boring venues imaginable – a corporate conference room?
We transformed one of our conference rooms into a living Twinter Wonderland: the first-ever donation-giving, Tweet-powered snow globe. Westripped the space of the typical office accouterments, added a few festive props-and oh, we jerry-rigged a snow machine so that it would sync with real-time Twitter activity.
For every #TwinterWonderland tweet we receive, 360i will donate $5 to our relief fund to aid organizations helping with the post-Sandy cleanup effort. So keep the tweets coming, the snow falling and our donation total rising.
Despite the seasonal surroundings, it was business as usual in the globe. We invited friends from around the world to shake up and blanket a team meeting, an employee lunch or even agency CEO and renowned snow globe enthusiast Bryan Wiener. A live camera feed allowed people to watch their contributions to the blizzard in real-time.