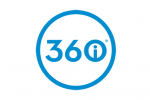 32 Avenue of the Americas
New York, New York 10013
United States
Oreo - "Dunk in the Dark" - 360i
Dunk in the Dark
Oreo
Mondelez International
360i
United States
Dunk in the Dark
Product Category
Biscuits, Bread, Crispbread
More Information
http://twitter.com/oreo
Date of First Broadcast/Publication
February 3, 2013
Media Type
Social Media
Awards
International Food and Beverage Creative Excellence Awards - FAB Awards, 2013 (Fab) for Best Use Of Media: Confectionery & Snacks
Golden Award of Montreux, 2013 (Gold Medal) for Viral Marketing
CLIO Awards, 2013 (Bronze) for Innovative Media

| | |
| --- | --- |
| Creative Director | Michael Nuzzo |
| Creative Director | Adam Gloo |
| Chief Creative Officer | Adam Kerj |
Story
When viewers grappled with an unforeseen break in the middle of Super Bowl XLVII, we saw an opportunity to enter the dialogue in a way that would garner the attention and respect of Oreo's audience. Given the lapse in game-play, the timing was perfect to own the moment.
Logistically, this type of real-time content creation involved setting up a central command center at our offices in New York with representation from strategy, creative, community, tech and account. Also seated at the table: key brand execs from Oreo.
How was this accomplished in mere minutes? "You need a brave brand to approve content that quickly," said 360i President Sarah Hofstetter in BuzzFeed. "When all of the stakeholders come together so quickly, you've got magic."
The on-the-fly social ad garnered nearly 15,000 re-tweets on Twitter.