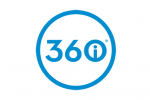 32 Avenue of the Americas
New York, New York 10013
United States
Ben & Jerry's - "Ben & Jerry's City Churned" - 360i
Ben & Jerry's City Churned
Ben & Jerry's
Unilever
360i
United States
City Churned (Ben & Jerry's)
Story
Just like Ben & Jerry's ice cream, cities are made of different ingredients that work together to form a unique essence. The Ben & Jerry's 'City Churned' campaign invites people from New York, Portland, San Francisco, Seattle and Washington D.C. to invent new flavors around the unique attributes that make up their cities and, of course, the people themselves.
Some of the votes within each city are even cast by the city's natural 'heartbeat.' In D.C. for example, every on-time Red Line and Orange Line Metro train will count as a vote for either Cherries or Fairtrade Bananas.
Ben & Jerry's fans can visit the City Churned microsite to track, vote for, and even name their favorite flavors. At the end of the summer, Ben & Jerry's will host a 'Community Build' day of local service, during which residents of the city will have the one-time only chance to taste their exclusive City Churned flavor from the truck.
You can learn more about the effort in Adweek.