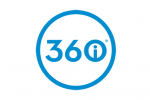 360i,
New York
32 Avenue of the Americas
New York, New York 10013
United States
Phone: 212.991.4346
Country Phone Code: 1
SU's Newhouse School, 360i Partner to Create Digital Advertising Program
February 6, 2012
NEW YORK (February 6, 2012) - Syracuse University's S.I. Newhouse School of Public Communications, in partnership with award-winning digital agency 360i, announces the establishment of the 360i and Newhouse Digital Advertising Alliance. Made possible by a gift from 360i and the agency's CEO Bryan Wiener '92, the initiative will support the creation of a digital advertising program at Newhouse.