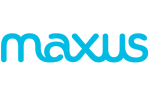 7th Floor, Lacon House 84 Theobalds Road
London WC1X 8RW
United Kingdom
Phone: (+44) 020 7025 3900
Fax: (+44) 020 7025 3901
Xavier Gonzalez Zirion - "That's Pinche!" - Maxus Global
That's Pinche!
Xavier Gonzalez Zirion
Xavier Gonzalez Zirion
Maxus Global
Mexico
That's Pinche!
| | |
| --- | --- |
| Product Category | Government & Other Authorities |
| More Information | http://maxusglobal.com/work#47757 |
| Date of First Broadcast/Publication | 2012 |
| Media Type | Case Study |
| Length | 87 Seconds |
Well, somebody had to say it!
Story
When ordinary citizen Xavier Gonzalez Zirion tried to get selected for the Mexico City elections, the government told media owners not to accept his advertising. Residents were frustrated about the city's chronic deterioration, so Maxus asked people to photograph things in their city that were 'pinche' (an incredibly rude word in Mexico), and then upload them for discussion via social media as part of Xavier's campaign. The media were so impressed at the results, that they ignored the ban and took on Xavier's message. He now represents Mexico's biggest party, PRI, in the city's election.
- See more at: http://maxusglobal.com/work#47757