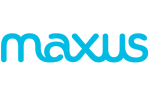 7th Floor, Lacon House 84 Theobalds Road
London WC1X 8RW
United Kingdom
Phone: (+44) 020 7025 3900
Fax: (+44) 020 7025 3901
Rimula - "Shell Rimula - Hard Men Need TLC" - Maxus Global
Shell Rimula - Hard Men Need TLC
Rimula
Shell
Maxus Global
Malaysia
Hard Men Need TLC
| | |
| --- | --- |
| Product Category | Tires, Accessories, Oil, Petrol, Gasoline |
| Date of First Broadcast/Publication | June 14, 2013 |
| Media Type | Case Study |
| Length | 99 Seconds |
Story
This case study for Shell Rimula oil, demonstrates an innovative method to reach a market rife with stereotypes.
Concept
Shell Rimula wanted to increase sales in Malaysia by 20% – but the category was dominated by local competition who communicated in 'hard-man' clichés.
Problem
We spent time on the road with Truckers and discovered guys with hard exteriors, but soft centres, who craved a moment's pampering.
So we created a Trucker Pamper Zone (but called it our 'Hard Working Truck') and toured it across truck stops. We let truckers know where to find us with radio announcements each morning.
Result
3,700 truckers visited us and we delivered a massive 49% growth in sales volume.