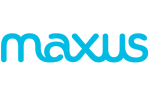 Maxus Global,
London
7th Floor, Lacon House, 84 Theobalds Road,
London WC1X 8RW
United Kingdom
Phone: 020 7025 3900
Fax: 020 7025 3901
Country Phone Code: 44
Philosophy & Competitive Advantages
Maxus is built differently. As the only global media agency born in the last 5 years, we've had the rare opportunity to rethink how a media agency should work – everything from our team, our structure and our approach to our tools and technology.
From the ground up, we've created an agency that leans into change and is equipped to help our clients discover, evaluate and deliver new techniques to navigate the media landscape.
Our way of working enables smarter investments and deeper relationships between brands and consumers. And our clients agree – they've made us the fastest-growing global media agency network for three years running (Recma).
Network Description
Our people put our clients one step ahead
Maxus people have pace. They are passionate, agile, collaborative and entrepreneurial. In 70 offices in 55 countries, our team of 1,750 thrives on change and teamwork. With 80% of our workforce focused on local business, we have deep knowledge of local markets and consumer behaviours, so we always have a point of view worth hearing. Our KPIs reward us for brave work, so we're not shy to break the mould to help our clients get results.
Our structure gives our clients more agility
The world isn't top down and neither is Maxus. Our business model values communities and integration over departments and rigid structures, and our specialists aren't reserved for regional hubs. Proven globally for clients as diverse as Barclays, Fiat, Kärcher and UPS, this model gives us the flexibility to meet our clients' specific needs with tailor-made teams and specialists located wherever they can contribute most.
Our approach unlocks new forms of communication and value for our clients
At Maxus, our work starts with data and analysis. Our data experts sit within our teams to help us harness the valuable insights that will help to deliver on our clients' priorities. We also have a robust planning philosophy and approach that unites CRM, creative media thinking and sophisticated real-time data. This is called "Relationship Media" and has helped our key clients revitalise digital strategy while lifting media buying productivity by more than 20%.
We help our clients make smarter decisions faster
We strive to keep our tools and technology suite ahead of other agencies. The better we are at putting real-time data at our clients' fingertips, the deeper and more profitable their relationships with consumers will be. Our parent company, GroupM, is the world's #1 media buying group. GroupM makes substantial investments in future-focused technology and we're quick to take advantage of those investments. We also build tools ourselves. For example, Pistemap is our Maxus proprietary and IPA award-winning online attribution tool that enables us to value each element of the digital consumer journey, not just last click.
Client-focused innovations like this get us noticed
We won over 100 awards in 2011 (including Cannes and Effie), we were named Campaign's Global Media Agency of the Year at the end of 2011 and we began 2012 as Ad Week's US Agency of the Year and one of Advertising Age's "Agencies to Watch". We continue to be recognised for the quality of our planning and insight so early in our history.
But what it really comes down to at Maxus is that we have a set of ideas and principles and a way of working that we're completely committed to, and that shapes what we do every day. We stay true to a simple work ethic: make smart decisions and produce smart work quickly.