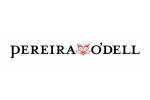 Pereira & O'Dell,
San Francisco
Follow
Update
215 2nd Street, Ste 100
San Francisco, California 94105
United States
Toshiba laptop with Intel inside - "The Beauty Inside" - Pereira & O'Dell
The Beauty Inside
Toshiba laptop with Intel inside
Intel Corporation
Pereira & O'Dell
United States
The Beauty Inside
| | |
| --- | --- |
| Product Name | Portégé Ultrabook with Intel Inside |
| Product Category | Consumer Electronics & Audio-Visual |
| More Information | http://youtu.be/UTmc6a0NViU |
| Date of First Broadcast/Publication | August 16, 2012 |
| Media Type | Social Media |
| Awards | The Webby Awards, 2013 (Winner) for Online Film & Video: Best Drama |
| | |
| --- | --- |
| Production Company | B-Reel |
| Creative / Art Direction | PJ Pereira |
| Executive Creative Director | Jaime Robinson |
| Creative Director | Jason Apaliski |
| Art Director | Chaz Whitworth |
| Copywriter | Neil Ramanan |
| Director | Drake Doremus |
| Account Director | Henry Arlander |
| Account Director | Gary Theut |
| Strategic Planner | Justin Cox |
| Strategic Planner | Nick Chapman |
| Agency Producer | Erin Davis |
| Agency Producer | Elisa Moore |
| Agency Producer | Jeff Ferro |
| Business Director | Xandra Ess |
| Media Planner | Pete Fishman |
| Media Planner | Liz Bell |
| Media Planner | Dan Beer |
| Media Planner | Joshua Brandau |
| Music | Dustin O'Halloran |
| Sound Designer | Robert Feist |
Story
When Pereira & O'Dell created a successful social film in 2011 ("The Inside Experience") for Intel + Toshiba they knew they were on to something good. In order to re-create this success Pereira & O'Dell needed a great story and to involve as many people as possible. They saw great promise in an introspective and imaginative romance which they titled "The Beauty Inside" - sticking with the "Inside" theme, which pays homage to Intel's iconic "Intel Inside".
The film is quite different from its predecessor which had a dark, thriller-esque tone. "The Beauty Inside" has a softer, coming-of-age vibe. Directed by Sundance-winning director Drake Doremus and starring Topher Grace and Mary Elizabeth Winstead, "The Beauty Inside" is the story of a guy named Alex who wakes up every day as a different person. He is always the same person on the inside but on the outside he is somebody else. When he meets Leah and falls in love everything changes for him. He knows he will see her again but she will never see him.
Because Alex's appearance changes every day, all fans – male or female – were summoned to audition for the lead role of Alex. This underlying social component provides the audience with an opportunity to engage and star alongside Hollywood big shots. Audience members also play Alex throughout the experience on his Facebook timeline, via photos and videos, adding to his narrative every step of the way.
Unbeknownst to the audience, this charming series is an advertisement for the Toshiba Portégé Ultrabook™ with Intel inside, which Alex uses daily to chronicle his changing appearances and attempts at a meaningful relationship. The fluid nature of one's identity, told through social media is in some ways a metaphor for social media. The series gives both Intel and Toshiba a chance to interact and provide a branded entertainment experience to a younger generation (18-34) of consumers.
A total of 26 Alexes were cast in the film from fans all over the world including Japan, France, German, Italy, Philippines, Canada and Spain. And an additional 50+ Alexes were selected/featured on the Facebook timeline. Alexes were chosen from over 4,000 auditions on Facebook.
The first of six episodes began airing August 16 running each Thursday at 3pmPST/6pmEST. With 55MM views, 94,000 likes on Facebook and a remarkable 97% approval on YouTube, "The Beauty Inside", wowed and attracted new fans as well as auditions to play Alex during the 7 week campaign. It remained on the top viral video chart for the entire 7 weeks - with 3 weeks at the #1 spot [source: Visible Measures]. Additionally, Intel + Toshiba were ranked as the #3 and #4 Top Brands in Video for the month of August 2012.
http://www.facebook.com/thebeautyinsidefilm
http://youtube.com/thebeautyinsidefilm