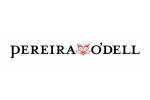 Pereira & O'Dell,
San Francisco
Follow
Update
215 2nd Street, Ste 100
San Francisco, California 94105
United States
B Honey Cachaca - "B Honey Cachaca" - Pereira & O'Dell
B Honey Cachaca
B Honey Cachaca
B
Pereira & O'Dell
Brazil
B Honey Cachaca
| | |
| --- | --- |
| Product Name | Sting Shots |
| Product Category | Spirits, Fortified Wines |
| Date of First Broadcast/Publication | September 5, 2011 |
| Media Type | Packaging, Branding & Design |
| Awards | One Show Design, 2012 (Finalist) for Package Design |
| | |
| --- | --- |
| Chief Creative Officer | PJ Pereira |
| Print Producer | Drew Saucedo |
| Package Design | Patricia Ebner |
| Package Design | Raimundo Favacho |
Story
"B," The Honey-Cachaça Stinger is a new liquor brand co-founded by Formula 1 driver Nelson Piquet Jr. and friends. The visual identity and branding of the rum was created by the U.S. office Pereira & O'Dell. Note the sophisticated bee design from body to capsule, pulling together the honey-colored beverage. The sleek black & yellow striped box doubles as a wine chiller to keep your cachaça chilled to crisp perfection for hours.
"B" is made with sugar cane from the region of Brazil and refined to create a perfect blend of sweet and citrus, adding honey, lemon and generous doses of sophistication, from the recipe to the packaging. Thus, transforming a simple drink into a remarkable 'sting shot'.
With a clear path to reach consumers in full in other countries, "B" will arrive to the United States in 2013.

Concept
Capitalizing on the flavor of the beverage, name and bottle were created to appeal to international consumers with bold attitude, who are interested in a sweet, premium, low-alcohol beverage.
All product information was finely treated and moved to the bottle sides to take advantage of glass refraction. Packaging design is featured in two bold colors: yellow and black, yet bottle is printed in a single color against the amber content. The 'B' bottle allows the golden hue of the liquor to drive the design. A simple black logo echoes both a bee and a drop of honey and the initial 'B' has an exaggerated serif as a stinger.

Result
The B bottle was designed to stand out on its main environment: bar walls and eye level in the supermarket. The striking simplicity of the bottle and chillbox has attracted consumers throughout Brazil. This success has lead the brand's owners, including Formula One race-car drive Nelson Piquet Jr., to a United States launch in 2013 with a clear path to additional countries.